By Robert Tate, Automotive Historian and Researcher.
Images from the worldwide web
Posted: 02.06.2018


This story has been corrected from the original version published on the evening of Tuesday, February 6, 2018.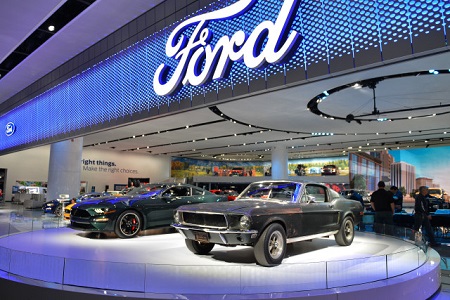 One of the highlights of the recently concluded North American International Auto Show at Detroit's Cobo Center was the side-by-side appearance in the Ford display of the limited edition 2019 Bullitt Mustang and one of the two original Mustangs used in the classic Steve McQueen film. The display was unveiled during the press preview with McQueen's granddaughter Molly on hand and proved to be extremely popular during the public days.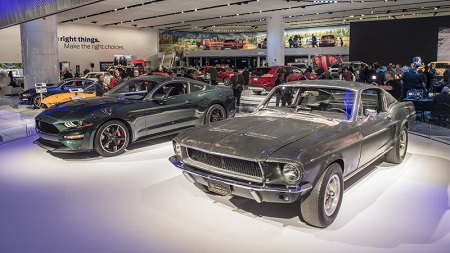 Released by Warner Brothers Studio on October 17, 1968, "Bullitt" starred McQueen and was made by his Solar Productions. Many film enthusiasts, critics and automotive historians agree that the film is notable for its car chase scene through the streets of San Francisco, regarded as one of the most famous and exciting chases in movie history. The two great looking automobiles featured in "Bullitt" were a 1968 Dodge Charger R/T and McQueen's 1968 Ford Mustang GT. "Bullitt" was nominated for and won several awards in 1969, including the Oscar for Best Film Editing won by Frank P. Keller.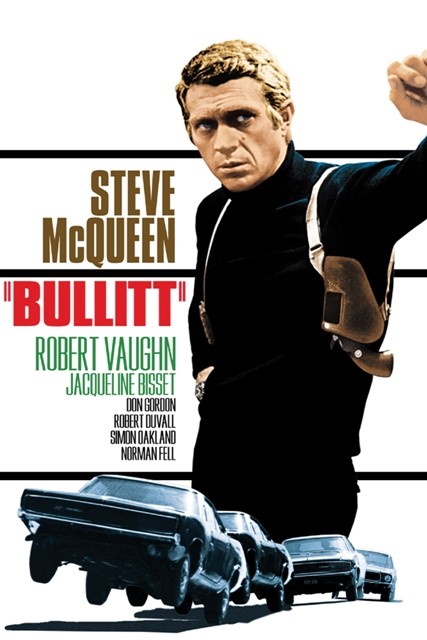 Before its public return at the auto show in Detroit, the 1968 Mustang from the film was purchased in 1974 through a classified ad in Road & Track magazine by an insurance executive named Robert Kiernan of Madison, New Jersey. After being used as a family car for a time, it was covered up and stored in their garage, first in New Jersey and then on a Kentucky farm outside of Cincinnati. Robert's son, Sean, who lives near Nashville, Tennessee, stored the car after his father's death in 2014. Another Mustang used in the film as a stunt car was also recently found in a Mexican junkyard where it had been sitting for several years in very poor condition.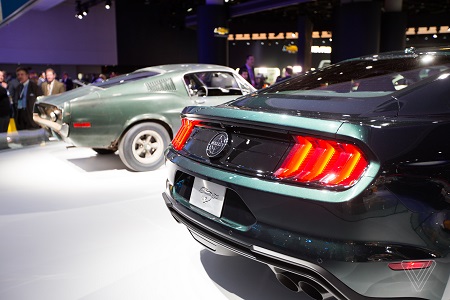 So automotive history was made again, when the 1968 "Bullitt" Mustang returned to the North American International Auto Show. When I was there, I noticed the iconic car was attracting a great deal of interest and admiration among the young people. The display was a great advertising campaign for Ford Motor Company because many attendees were asking questions about the design of the 1968 Mustang model and the classic chase scene from the film.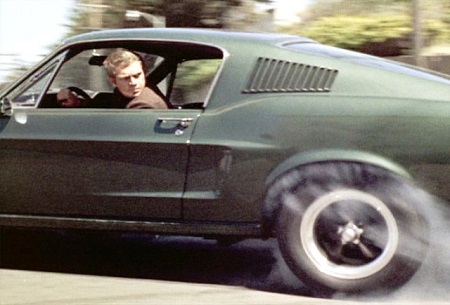 In conclusion, the Ford Mustang will always be a part of American history and pop culture. A symbol of great taste and design, the Mustang has also been one of the most successful vehicles ever introduced to the public since World War II.
---