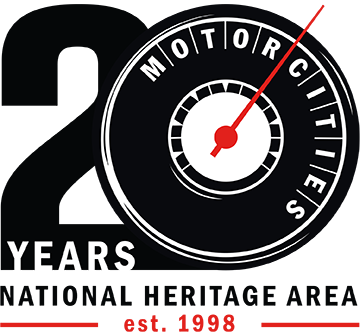 2019 Sponsorship Levels
Heritage- $2000 Choice of 1 Option
Rally- $3500 Choice of 2 Options
Marathon-$5,500 Choice of 3 Options
Champion-$7,500 Choice of all 4 Options
BASELINE BENEFITS:
We appreciate our Sponsors! BASELINE BENEFITS are available toALL supporters!
Company name and hyperlink on our website;
Recognition on social media;
Acknowledgement in press releases and media advisories;
Your company name in our annual report.
Highway Sign:
Special invitation to Installation Unveiling
Michigan Auto Heritage Day & Awards of Excellence
Name and logo on signage at the State Capitol
MotorCities Brochure:
¼ Page Ad in Brochure-50K distribution
MotorCities Passport:
½ Page Ad in Passport-15K distribution
---
Click here for a list of our 2019 sponsors.
BECOME A SPONSOR TODAY!