The Annual MotorCities National Heritage Area Awards of Excellence recognize organizations and individuals who have delivered oustanding projects in the areas of auto or labor heritage tourism, education/interpretation and revitalization.
The following nominees are now finalists for MotorCities 8th annual Awards of Excellence.
In the Heritage Tourism category:
Don and Gayle Nicholson of Don Nicholson Enterprises for organizing numerous car cruises and auto-themed events;

Edsel and Eleanor Ford House for the recently opened Ford House Visitors Center;

Karin Risko of City Tour Detroit.
In the Interpretation/Education category:
Detroit Historical Museum for their "Body By Fisher" exhibit;

Henry Ford Heritage Association for their Henry Ford Quiz Show;

Russell Dore of Dore Productions.
In the Revitalization category:
Fort-Rouge Gateway Partnership for the Fort Street Bridge Interpretive Park.
The winners will be announced during MotorCities' 8th annual Michigan Auto Heritage Day invitation-only event on Wednesday, November 17 at the R.E. Olds Transportation Museum in Lansing.
---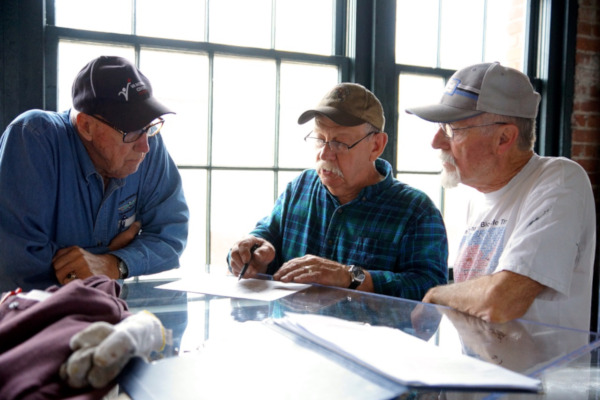 The 2020 winner of the award for Revitalization was Steve Shotwell (center in the photo above)

, Board President of the

Ford Piquette Avenue Plant

in Detroit.

The winner of the award for Interpretation and Education was

The

Ford Piquette Avenue Plant

for their Early Ford Dealerships 1903-1927 exhibit.

The winner of the award for Heritage Tourism was

Bailey Sisoy-Moore

of

Detroit History Tours

, LLC.
Award winners were announced on November 18, 2020 during the 7th annual Michigan Auto Heritage Day.