Welcome to the 2019-2020 MotorCities Challenge Grant Application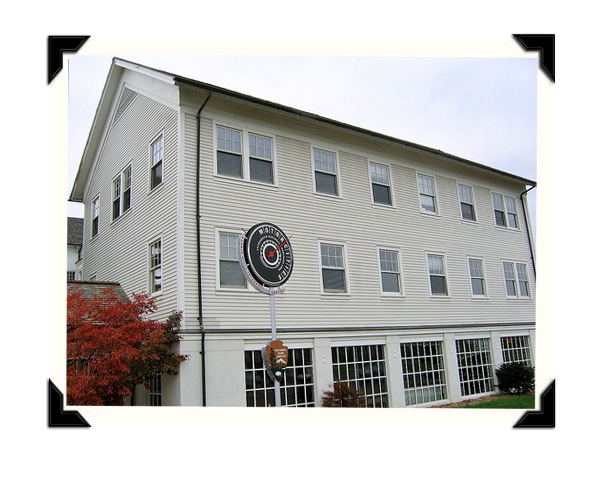 Projects must be largely automobile and/or labor heritage related and must deal with: Revitalization of our historic automotive and labor structures through preservation, Interpretation efforts which attempt to tell the story to a broad audience, Education activities which engage a specific audience and creates increased appreciation of our heritage and heritage tourism projects which promote the region and its heritage activities.
The Challenge Grant Program funds projects up to $25,000.
Funds must be matched, but match can include cash, in-kind, donated goods and volunteer services.
Education is the special strategic focus of MotorCities National Heritage Area for 2020. Projects related to education will receive preference.
If you have a smaller project in mind we have a mini-grant program which does not require match and funds projects up to $1,500. Click here to learn more about the mini-grants.

Applications closed on October 15, 2019. Awards will be announced by 11/15/19.
The following are examples of some of our most recent Challenge Grants:
Automotive Hall of Fame (Dearborn): Supporting the production of new content for the attraction's website, blog and subscriber emails -- $13,000;
Detroit Blues Society: Supporting the creation of an educational curriculum and companion book to the recent documentary on the life of Detroit blues luminary Uncle Jessie White -- $2,350;
Detroit Historical Society: Supporting restoration of a 1934 Chrysler Airflow CU four-door sedan from their collection -- $1,176;
Engineering Society of Detroit (Southfield): Supporting production of a special episode of ESD's popular television show "SciEngiMathexPloration" on trends in the transportation industry and STEM and skilled trade careers – $1,718;
Flint Cultural Center: Supporting the "Autos of Sloan" exhibit planned for the Courtland Center in Burton beginning on June 16, 2018 – $8,600;
Ford Piquette Avenue Plant (Detroit): Continued support of the building's roof restoration -- $25,000;
Friends of Historic Hamtramck: Supporting the renovation of the main exhibit hall of the Hamtramck Historical Museum to present the exhibits in a way that will appropriately highlight the importance and educational value of the museum's collection including automotive and union artifacts -- $4,127;
Friends of the Highland Recreation Area (Highland): Support for the rebuild of the existing center core doors of the Haven Hill Edsel Ford Barn, built by Edsel and Eleanor Ford in the 1920s -- $560;
Friends of Rouge Park (Detroit): Support to build four signs in Rouge Park explaining the automotive heritage of the property near the former estate of the early 20th Century Ford Motor Company executive Charles Sorenson -- $6,020;
Horace & Mabel Hackett Foundation (Jackson): Two grants received, one supporting architectural and engineering services for restoration of the historic Hackett Automobile Company building; the second to restore the building's original windows -- $27,480;
Jewish Historical Society of Michigan (West Bloomfield): Supporting a documentary project that will contribute to a multicultural understanding of the nation's labor history – $2,000;
Michigan Institute of Contemporary Art (Lansing): Supporting efforts to expand screenings of the 2014 documentary "Second Shift: From Crisis to Collaboration" to a national audience – $4,000;
Packard Motor Car Foundation (Shelby Township): Supporting the revitalization of the Packing Proving Grounds (PPG) site, including the Packard Museum and an Arsenal of Democracy Museum -- $10,000.
Partnership for the Arts & Humanities (Canton): Continued support of efforts to restore the Cherry Hill Veteran's Dormitory, built by Henry Ford in the 1940s to house disabled World War II veterans – $5,350;
Preservation Detroit: Supporting the creation of digital archive to preserve Corktown's labor heritage -- $3,084;
R.E. Olds Transportation Museum (Lansing): Support of repairs to a portion of the Museum's roof that have not been touched for more than 25 years -- $11,740.
Six Rivers Land Conservancy (Rochester): Supporting the production of an event called the Six Rivers Country Drive Car Tour to engage the automotive manufacturing and enthusiast community in land and natural resource conservation in the region -- $3,000.
The following are the first-ever recipients of our mini-grant program:
The City of Hamtramck: Supporting long-term improvements to exhibits at Hamtramck Historical Museum -- $1,500.
Concours d'Elegance of America (Plymouth): Supporting an essay competition for Kettering University engineering students, focusing on the "History of Alternative Power" -- $575;
Dearborn Historical Society on behalf of Dearborn Historical Museum: Supporting the opening of the new, interactive exhibit "The Dearborn Independent & Its Legacy" -- $1,500;
Horace & Mabel Hackett Foundation (Lansing): Supporting free Model T rides to visitors during the "Be A Tourist" event In Lansing as a means of educating participants in auto heritage -- $1,500;
Northville Historical Society: Received two grants funding a new information kiosk in Mill Race Village and interactive Inter Urban display -- $2,673;
Oakland County Pioneer Historical Society (Pontiac): Supporting the preservation of an original Standard Vehicle carriage --$1,500;
Pontiac Transportation Museum: Increasing public awareness by supporting upgrades to the organization's website -- $1,500;
Saline Area Historical Society: Supporting lighting improvements and building renovations for their Oldsmobile display at Rentschler Farms -- $1,500;
Services to Enhance Potential (Westland): Supporting a month-long exhibit of art pieces created by young people with disabilities at Detroit's Peace Gallery to celebrate Michigan's rich automotive history -- $1,500.
---
If you have any addtional questions, please contact the MotorCities Challenge Grant Program Coordinator:
Brian Yopp at 313.259.3425 x 307 or This email address is being protected from spambots. You need JavaScript enabled to view it..

Some Tips:
Use the PDF version of grant application as a guide for elements of the grant that you should prepare prior to beginning the online process.
You can save your progress at any point throughout the process by clicking the "Save Progress & Resume Later" link. The 'Save Progress feature will not retain uploaded attachments. Please upload attachments as the final step when you are ready to submit.
Please maintain a back-up document in case there is an issue with retrieving your work.
Documents can be uploaded as doc,docx, xls, xlsx, and pdf formats


Useful Documents:
If you missed the grant training webnar, click here to view the full session.
Challenge Grant Application PDF version (for reference only. Only applications submitted via the online system will be considered.)
Reporting:
If you have received a grant award you must use these tools to request reimbursement and to close out your project.
Reimbursement Request Form- Download and complete based on the period of time that you are requesting. Return the form to This email address is being protected from spambots. You need JavaScript enabled to view it. in Excel format along with a PDF of all invoices, canceled checks, timesheets, paystubs or additional means used to represent the expenses detailed on your form.
Performance Measure Report (Due 60 days after end of grant or by 11/15 of each calendar year).
Partner Feedback Survey (Due 60 days after completion of project).