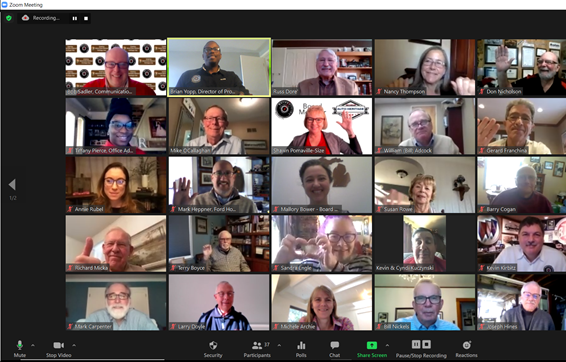 Just a snapshot of some of the virtual attendees of the 2020 Michigan Auto Heritage Day.
Our seventh annual Michigan Auto Heritage Day took place November 18, 2020. For the first time ever, the event was combined with MotorCities National Heritage Area's Annual Meeting -- and took place virtually via Zoom.
It is a day where supporters of automotive heritage preservation come together in celebration of the state's unique history of automotive industry.
We honored U.S. Congressman Fred Upton and seven finalists who distinguished themselves in the areas of auto and labor heritage with our 7th annual Awards of Excellence.
A winner in each of the three categories -- revitalization, education and tourism -- was announced during the event.
Congressman Upton was honored with MotorCities' annual Milestone Award. He has supported MotorCities from its beginning, co-signing the original authorizing legislation in 1998.
The winner of the award for Revitalization was:
· Steve Shotwell, Board President of the Ford Piquette Avenue Plant in Detroit.
The winner of the award for Interpretation and Education was:
· The Ford Piquette Avenue Plant for their Early Ford Dealerships 1903-1927 exhibit.
The winner of the award for Heritage Tourism was:
· Bailey Sisoy-Moore of Detroit History Tours, LLC.
·
Michigan Auto Heritage Day and the Awards of Excellence launched in 2014.
Click here for photos from the 2019 event.
Sponsors for our 2020 Michigan Auto Heritage Day were the following: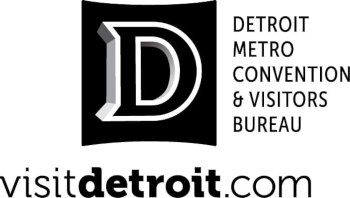 Doreen Mayhew
Don Nicholson
The Helppie Family Foundation
Lansing Convention & Visitors Bureau