Explore and Record your MotorCities Adventure!

The National Passport Stamp Program was created in 1986. It is designed to serve as a log of the unique experiences that a visitor encounters as they visit national parks, landmarks and heritage areas across the country. MotorCities National Heritage Area encourages you to explore our region. Stand in the footprints of automotive pioneers and legends of the labor movement. Learn the stories of the people, place, ideas and innovations that shaped America's history and put the world on wheels. Explore and Enjoy!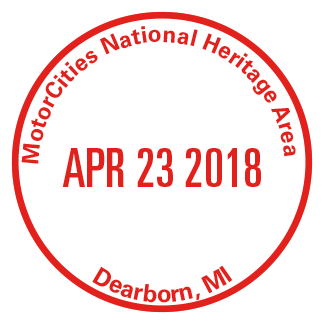 How much does a stamp cost?
Nothing! The National Park Stamps can be found and acquired at no cost at National Parks and Heritage Areas participating in the Passport program.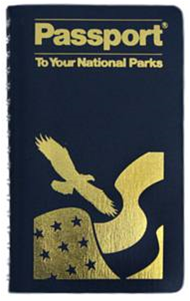 How do I participate in the program?
First, you may want to obtain a National Park Passport book. This spiral-bound booklet allows you to collect and store stamps available at National Parks and Heritage Areas throughout the United States. The passport book can be purchased from the Eastern National website ($8.95 plus S&H) or can be purchased at local National Park and Heritage Area's visitor center/gift shop. (see list below for participating members).



Lastly, let the adventure begin! Explore the region, learn about parks, record your adventure, and support the National Parks and Heritage Areas!

What sites are participating in the MotorCities Stamp Program?

Click here to download the printable the MotorCities Passport Stamp Program brochure which features the twenty-one participating sites or feel free to email This email address is being protected from spambots. You need JavaScript enabled to view it. to have a copy mailed to you. Also, for your convenience we have listed the participating sites below.

*Please note that the PDF file is a high res image that may take a moment to load