by Bob Sadler, MotorCities Communications Manager
Image Courtesy of Adam Bernard
Published 8.17.2022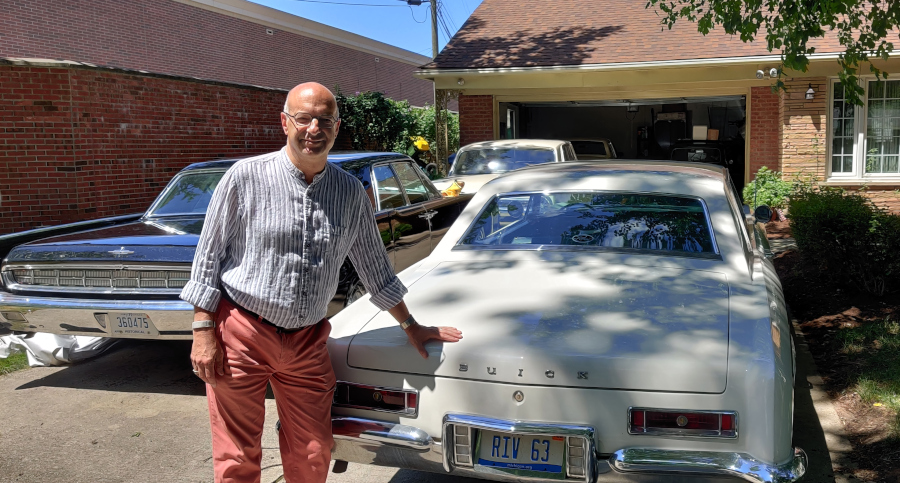 The week of the Woodward Dream Cruise has to be one of the favorite weeks of the year for Royal Oak resident Adam Bernard. He has served as president for the Detroit region of the Lambda Car Club, an auto enthusiast group for the LGBTQ community, since 2011.
By day, Bernard works for General Motors as Associate Director of Competitor Intelligence. He has worked at GM for more than 35 years after receiving a bachelor's degree in mechanical engineering from Massachusetts Institute of Technology (MIT) in 1986. He added an MBA from Harvard Business School four years later.
In addition to his day-to-day responsibilities at GM, Bernard served as chair of a group of GM employees called GM Plus for 16 years. The Plus stands for "People Like US," therefore, GM Plus is an employee resource group for lesbian, gay, bisexual, transgendered, and allied employees.
Recently, MotorCities' Director of Programs & Operations Brian Yopp interviewed Bernard about his involvement in the Lambda Car Club. The interview is presented as part of our Many Voices, One Story initiative, supporting our national heritage area's diversity, equity and inclusion.
Watch the interview here.