By: Robert Tate, Automotive Historian/ Researcher
Images: courtesy of various online sources
Posted: 03.24.2015
I still hold memories of being a young child in 1968 of a time when my late sister and her husband took me with them to go see the popular movie "Bullitt" that was featured at the Mercury Theater in Detroit. The movie highlighted the very talented actor Steve Mc Queen along with other great actors. I will never forget that famous chase scene featuring a 1968 Mustang Fastback in addition to a 1968 Dodge Charger model which became the highlight of the movie. I had always admired Steve McQueen as an actor and as an automotive enthusiast.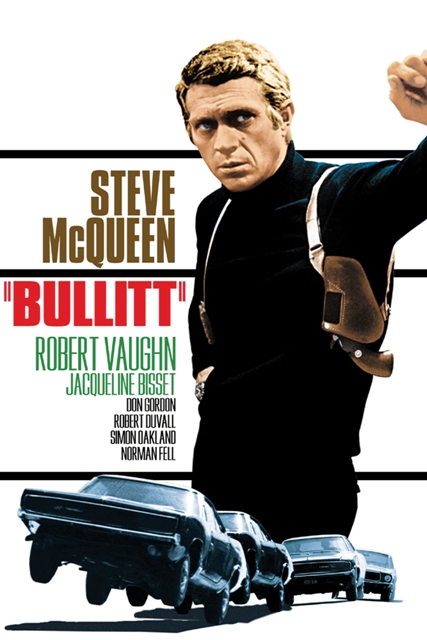 Steve McQueen "Bullitt" Poster
This ultra-cool film star of the 1950's-1970s was born in Beech Grove, Indiana to Julia Ann Crawford and William Terence McQueen, who worked as a stunt pilot. The great chase scene that I had mentioned earlier is still popular today among automotive historians and film critics. At the time of the film's release, the car chase scene generated a great deal of excitement. McQueen, an avid car and motorcycle collector, once said, "I liked racing motorcycles because I can lose myself in the excitement and become an equal like the other competitors".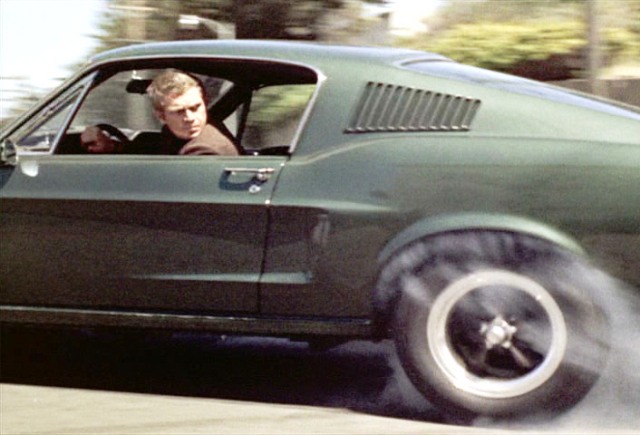 1968 Mustang
In 1971, McQueen tapped into his love of car racing with the movie "Le Mans". However, the movie only brought very limited success for his career and later he began to look at other things of interest. McQueen had a great passion for automotive history and his personal collections featured many great automobiles. For example, he once owned a 1969 Porsche 911 S coupe that he purchased in 1969. This rare model was a part of his collection up until his death in 1980. McQueen also owned two 1950's Hudson automobiles along with many classic Packards and Lincoln models.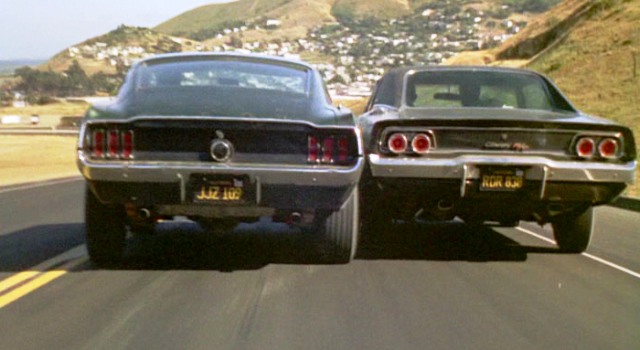 Bullitt Movie Chase Scene
The collection also included a 1951 Chevrolet convertible along with a Ford GT40. However, one of the most popular models in his collection was a Shelby Cobra 289 Roadster model which was donated to his collection by the late Carroll Shelby. Other models included a very rare 1956 Jaguar XKSS that he purchased in 1959 and later sold in 1969. Ironically, this same model was re-purchased again and placed into his personal collection. One of the most famous models in McQueen's collection was his 1967 Ferrari 275 GTB/4. Many car enthusiasts consider this Ferrari model to be one of the greatest Ferrari's of all time with a V-12 motor and four wheel independent suspension. It was a super fast, yet exceptionally powerful vehicle of the 1960's. It was also an extremely rare car as only 330 models were built and manufactured. After Mc Queen's untimely death, the Ferrari model sold at auction for more than $10 million dollars at Monterey car week.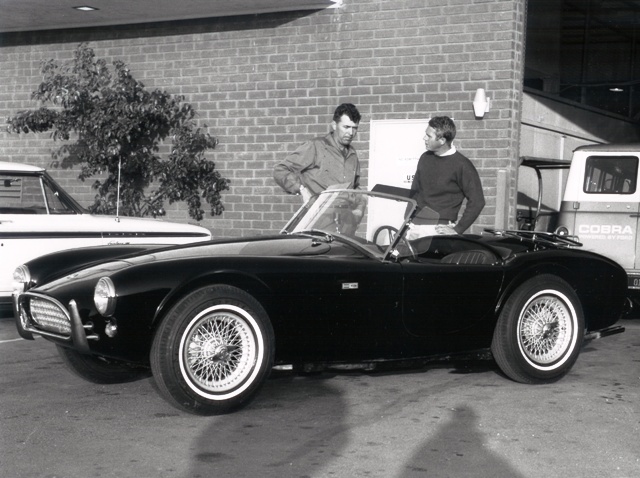 Steven McQueen and Carroll Shelby 1960s Cobra
The 1960's-1970's was a decade that introduced great movies about fast cars and racing. Steve McQueen played a significant role in that great culture. As referenced earlier, "Bullitt" was a 1968 American crime action police procedural film directed by Peter Yates and produced by Philip D' Antonni. The movie was released by Warner Bros-Seven Arts on October 17, 1968.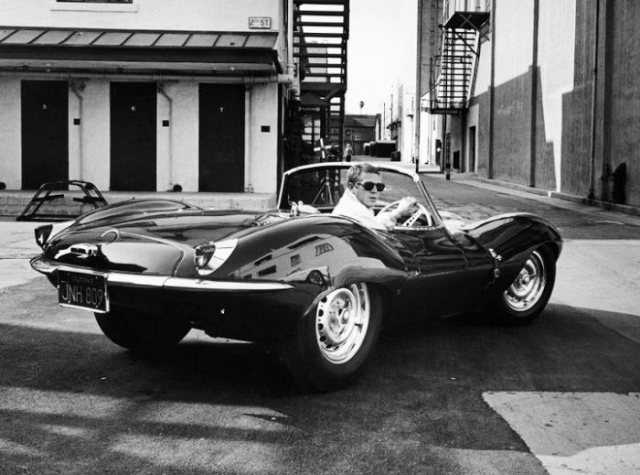 Steve McQueen and his Jaguar
Unfortunately, in his later years, McQueen would experience a major setback in his career. On February 1980, there was evidence he was beginning to experience health issues by becoming tired and showing a lack of great stamina after filming a movie. After returning to Los Angeles he underwent a series of tests. It was then that the doctors diagnosed him with Mesothelioma, a usually fatal form of lung cancer sometimes associated with the inhalation of asbestos; McQueen kept his condition a secret for several months. Unfortunately, after his long battle with cancer, Steve McQueen passed away on November 7, 1980 at the age 50.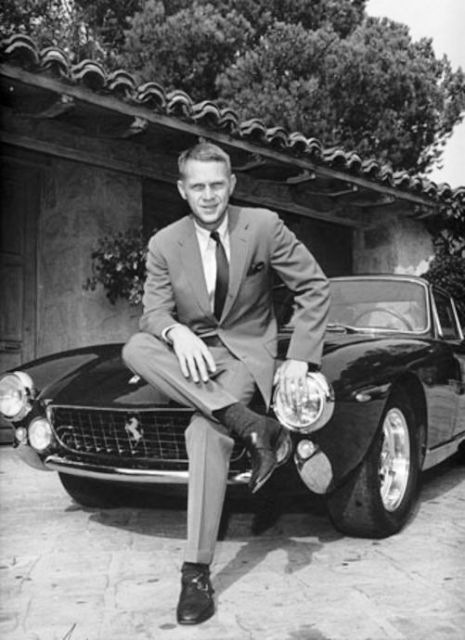 Steve McQueen & his Ferrari
Even after McQueen's death, The Ford Mustang name plate over the years has been closely associated with the film "Bullitt" which is still very popular today. In 2001, the Ford Motor Company released the Bullitt edition ford Mustang GT. In 2003, the 1968 Ford Mustang was featured in a popular video game for kids and in 2007; "Bullitt" was selected for preservation in the United States National Film Registry by the Library of Congress as being culturally significant. In 2008, the Ford Motor Company produced the Mustang Bullitt model for the 40th anniversary of the film. Steve McQueen made 27 films altogether and there was no one else quite like him. For McQueen, the right role often meant being a man of action and involved exciting chases in both cars and/or motorcycles. For memories such as this, Steve McQueen will always have a place in automotive history.
A special thanks to Robert Tate, Automotive Historian and Researcher, for donating the story to the MotorCities Story of the Week program. Photographs are courtesy of various online sources. (Bibliography: Buckley Martin with Robert Andrew. "Cars in Films Great Moments from Post-War International Cinema" 2002).
Please do not republish the story and/or photographs without permission of MotorCities National Heritage Area. If you would like to contribute an article for the MotorCities newsletter, email This email address is being protected from spambots. You need JavaScript enabled to view it. or call 313-259-3425.