By Robert Tate, Automotive Historian and Researcher
Images courtesy of Hemmings & the Robert Tate Collection
Published 12.11.2019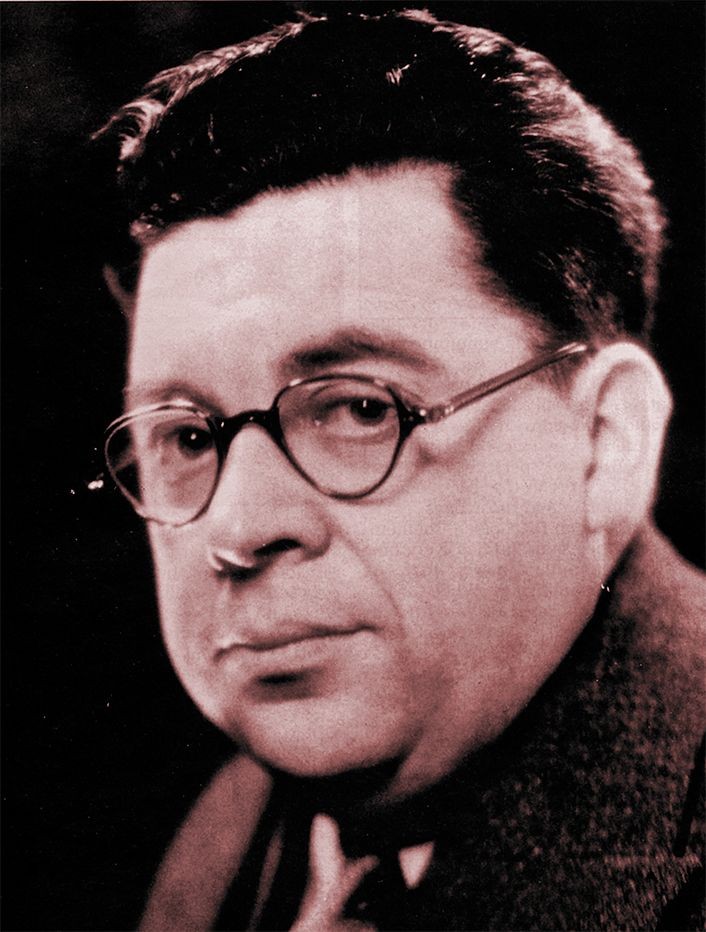 Auto designer Amos E. Northup (Hemmings)
Amos E. Northup was born in Bellevue, Ohio in 1889. He attended the Cleveland Polytechnic Institute, where he studied design under Henry G. Keller. After many years of furniture and interior design, Northup wanted to move on to something different.
Northup's career continued at Pierce-Arrow, where he designed trucks as a member of their styling team. Later, he joined the Wills Sainte Claire Automobile Company as chief designer. Northup would go on to style many great-looking automobiles. For example, the Hupmobile Century models were a part of his great success using Murray bodies for manufacturing. He was also involved with the Leon Rubay & Company, where he was credited for the great-looking designs of the 1924 Willis Sainte Claire automobiles.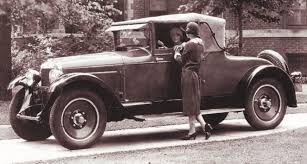 A 1920s Wills Saine Claire (Hemmings)
In 1927, Northup was hired as chief designer for the Murray Corporation, however, the financial arrangement was not to his satisfaction, so he left the company. The next year, he joined Willys Overland in Toledo and hired his first automotive assistant, Jules Andrade. He designed the 1930 Willys-Knight, as well as great looking Phaeton and Roadster models. The models had a design that featured a raised panel running back through the center portion of the hood, which many consumers really admired.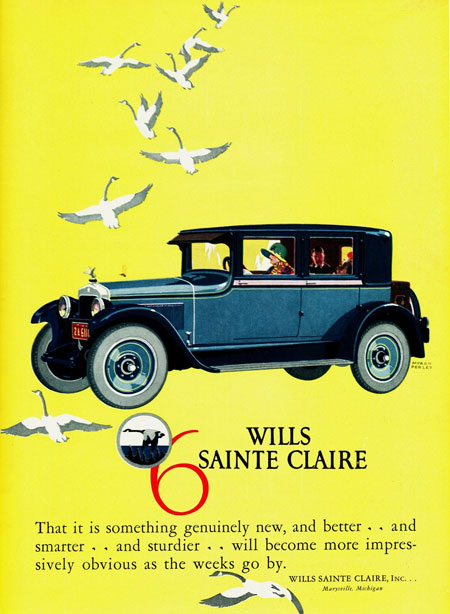 1925 Wills Sainte Claire ad (Robert Tate Collection)
Northup eventually returned to Murray with a better contract that gave him the opportunity to move the company forward in automotive design. Upon his return, he completely redesigned a new automobile for REO, which became the Royale. The Royale received great reviews for being a great looking and trendsetting car. Northup was given free reign on the design of this model. He also was involved with some beautiful Packard and Lincoln models built by Murray.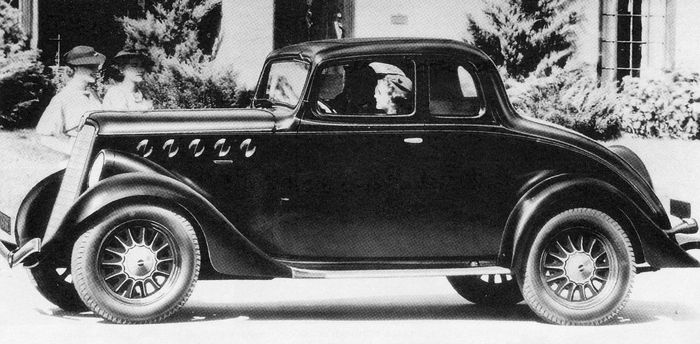 A 1933 Willys (Robert Tate Collection)
Northup's talents in design continued with the popular Dietrich bodies during the late 1920s and early 1930s. The Graham nameplate also received his styling influence as well. His Graham models featured a very radical design that included the famous "Sharknose" front end. Some of the public did not embrace the idea, but others admired the unique and different style.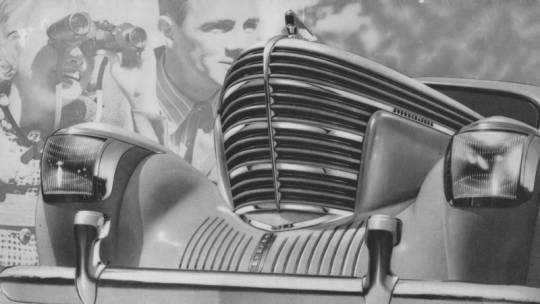 The front end of a 1938 Graham (Historic Vehicle Association)
The 1938 Graham Sharknose sedan was Northup's final project, featuring a forward-thrusting grille and headlights mounted in the fenders. Automotive writer Michael Lamm, one of the authors of "A Century of Automotive Style: 100 years of American Car Design", said the Sharknose design began with skirt-fendered sketches. Someone else finished the production design, adding Cord-like louvers". Some automotive historians called this model streamlined and aerodynamic.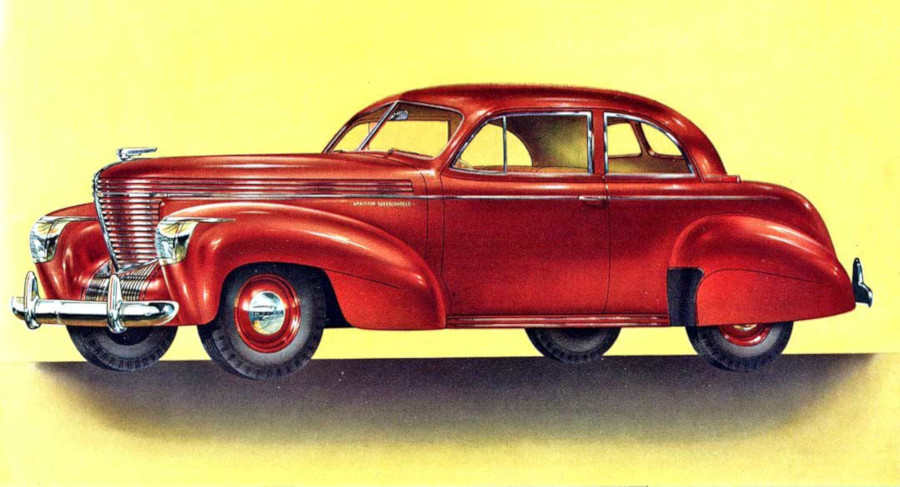 A 1938 Graham Sharknose sedan
Unfortunately, Northup's career in automotive design was cut short in 1937, when he slipped on an icy sidewalk, cracked his skull and died of his injuries shortly afterwards. He never saw his final design enter the manufacturing process.
In conclusion, Amos Northup made great contributions to the automotive industry. His designs like the 1928 Hupmobile were recognized for their excellence by automotive historians. Writer Hugo Pfau said, "His sense of proportion was superb, and his feeling for the flow of complex curved surfaces was unsurpassed. He was truly a sculptor in sheet metal."
Bibliography
Lamm, Michael & Holls, Dave. "A Century of Automotive Style: 100 Years of American Car Design." Lamm-Morada Publishing Company, 1996-97.
Pfau, Hugo. "Amos Northup, Unsung Hero of Automotive Design." Cars & Parts, January 1978.