By Robert Tate, Automotive Historian and Researcher
Images courtesy of General Motors, Michael Lamm, Dean's Garage
Published 2.13.2019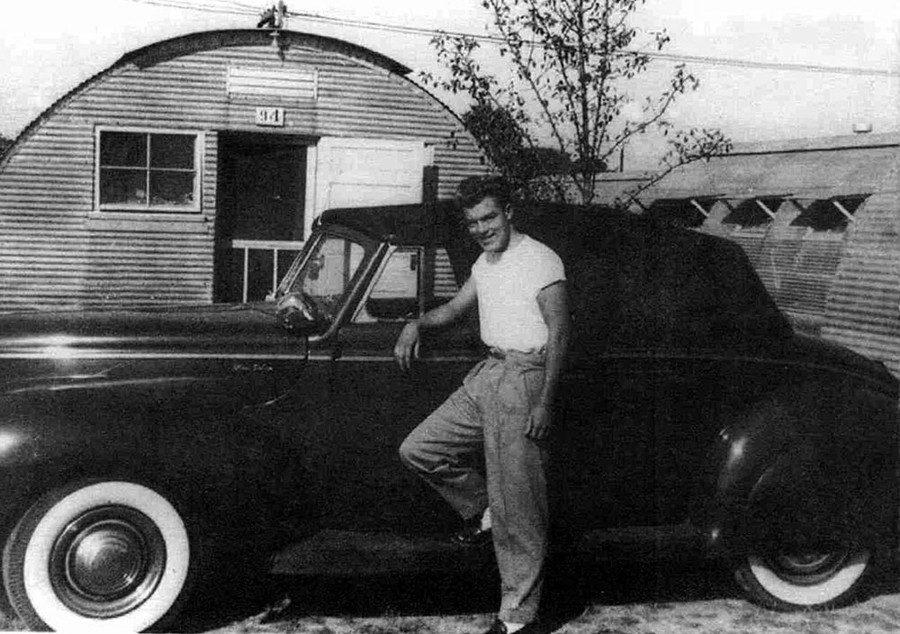 A young Dave Holls standing next to an early Ford model (Dean's Garage)
One of the most talented automotive designers from the 1950s through the 90s was Dave Holls. He started his career as a designer for General Motors in June of 1952 with Vice President Harley Earl. Holls graduated from Michigan State University with a degree in industrial design and was one of the most creative and talented individuals in the design field. He also had spent two years in the United States Army.
Dave Holls and Chuck Jordan in the studio designing the 1959 Cadillac (General Motors)
Holls' first assignment at GM was to redesign the 1953 Cadillac Coupe Deville emblem under the direction of Ed Glowacke. In 1956, when Chrysler had manufactured their 1957 lineup designs by Virgil Exner, the GM design staff revised their current design proposals, and the results included the design of the 1959 Cadillac model. Holls referred to the 1959 Cadillac as "our year of total excess."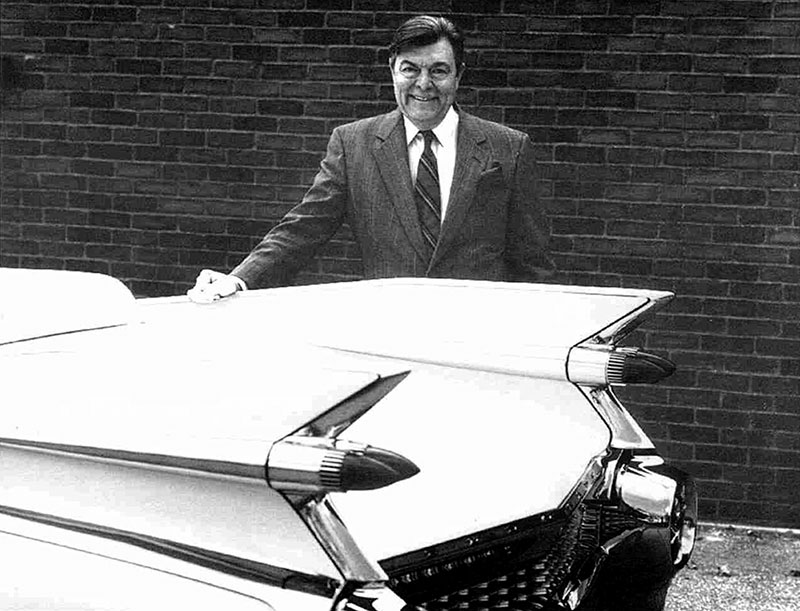 Dave Holls standing next to a 1959 Cadillac (General Motors)
The 1950s represented an era of fins and chrome. The 1960s brought more conservative styling, and the 1970s introduced change with new ideas and more horsepower. Dave Holls left his creative mark on automotive styling during those great years, which will be admired for many years to come.
Bill Mitchell and his GM design studio featuring Dave Holls 3rd from right (General Motors)
Holls also was a great person and very approachable. He knew automotive history and design, and, for many years, he helped launch many careers at GM in the automotive styling field. In 1960, he began working in the Chevrolet studio, where he contributed to the popular 1963 Corvette Stingray design and the 1968 Corvette. In 1961, Holls became chief designer for the Buick studio, where he was responsible for the design direction of the Riviera from 1966 to 1970.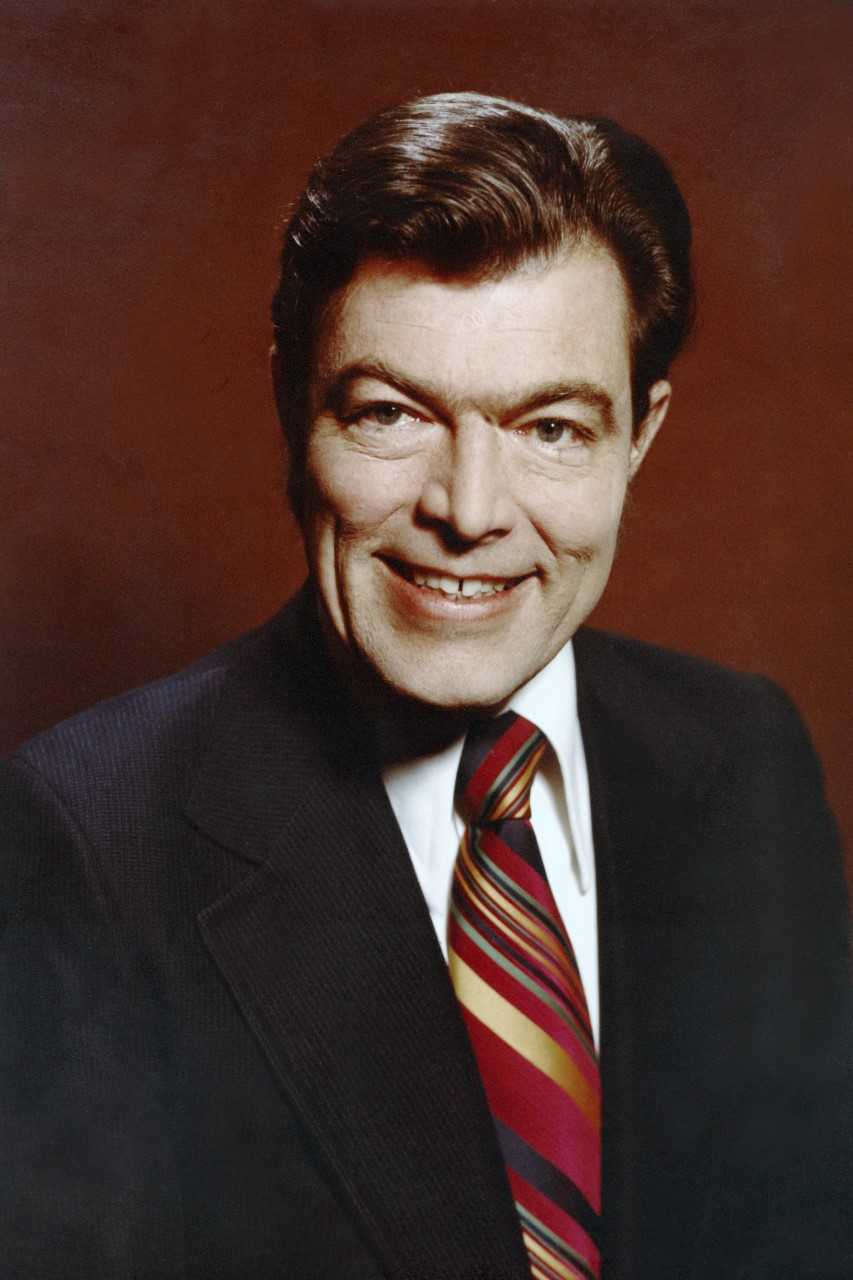 Dave Holls (Michael Lamm)
Automotive historians have often said that the year 1965 was an important year for GM. The 1965 GM vehicles earned great success in the marketplace. I have always thought that the 1965 lineup offered impeccable styling that most consumers thoroughly enjoyed. It has been said that Bill Mitchell was very proud of all the designers who helped design the 1965 product line, including Holls at Buick.
In 1970, Holls would become design director for Adam Opel AG in Germany. Toward the end of his GM career, he became director for the development of the 1991 Buick Park Avenue and the popular 1992 Cadillac STS model, which I always thought was a great looking design.
Holls had a great and interesting 39-year career with GM that touched most of their brands, including Pontiac, Cadillac, Chevrolet, Buick and more, before retiring in 1991.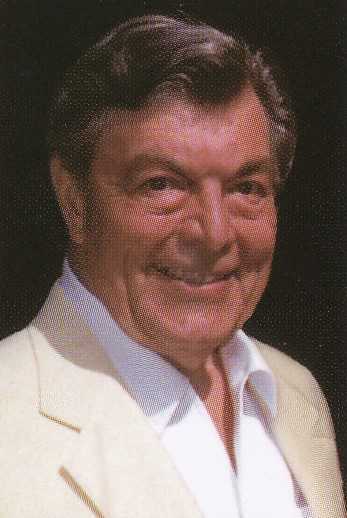 Dave Holls (Michael Lamm)
Sketches magazine had this to say about Dave Holls when he retired from General Motors: "His dedication to both his craft and his friends and his commitment to helping others with their projects, often going the extra mile to make a difference and, of course, his hearty laugh which make others feel comfortable and instantly at home."
In later years, Holls would co-found the prestigious and world-renowned event "Eyes on Design Classic Car Exhibition." He also co-authored the great book "A Century of Automotive Style 100 Years of American Car Design."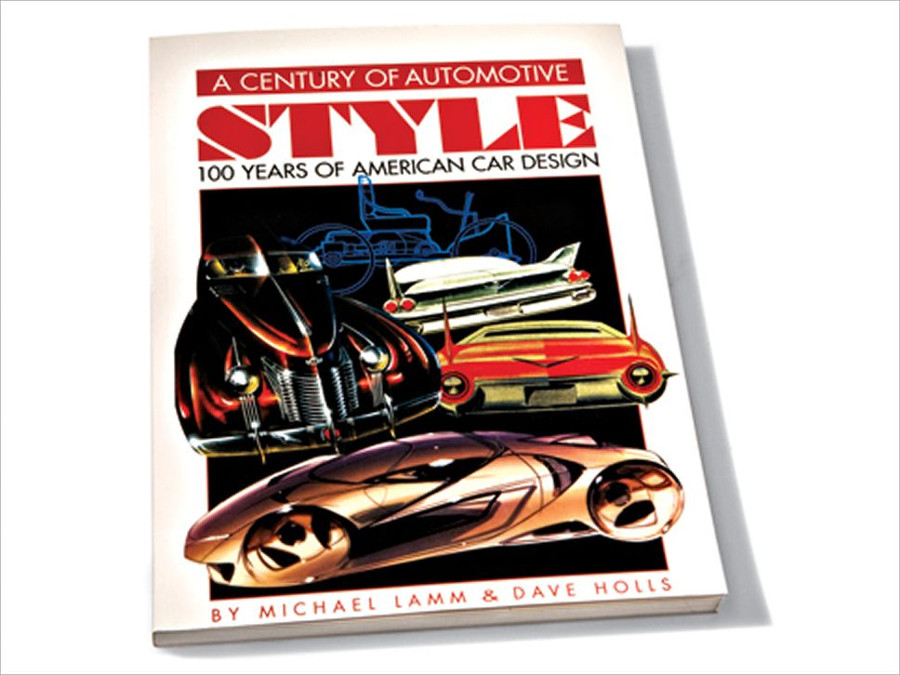 A Century of Automotive Style 100 Years of American Car Design by Michael Lamm and Dave Holls (Michael Lamm)
Finally, Dave loved the automobile and was a collector. Most importantly, he had a good way of making people feel very comfortable. I had many conversations with Dave about automotive history, and I learned a lot. Unfortunately, Dave passed away on June 26, 2000, and although he is no longer with us, his great designs and personality will always be remembered for many generations to come.
A special thanks to Michael Lamm
Bibliography
Auto Week magazine. "Obituary: Designer David Holls." May 30, 2000.
Lamm, Michael. "Dave Holls, who led GM designs, dies." June 26, 2000.
Lamm Michael & Holls Dave. "A Century of Automotive Style 100 Years of American Car Design." 1996-1997.
General Motors. "Dave Holls' Career." Sketches publication. Special Edition April 24, 1991.