By Robert Tate, Automotive Historian and Researcher
Images Courtesy of the Robert Tate Collection/Chrysler Archives
Published 8.9.2023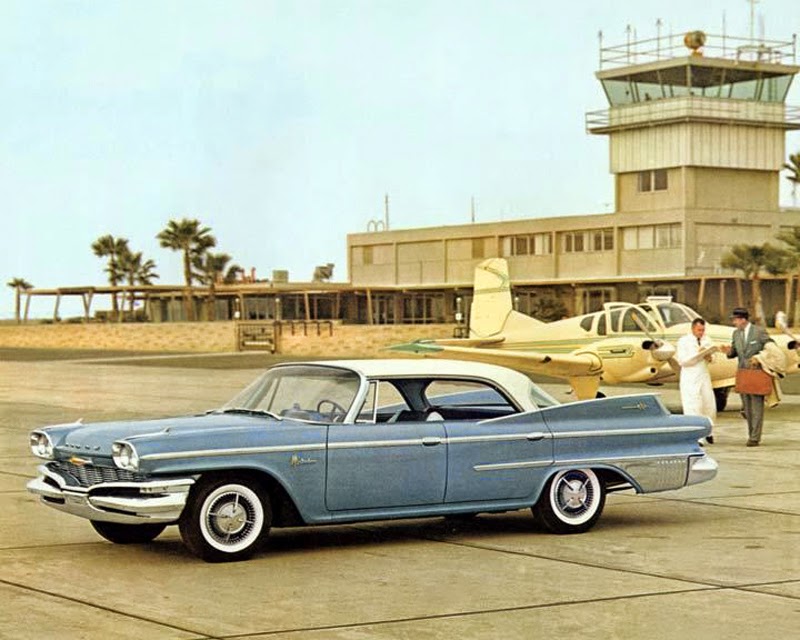 1960 Dodge Matador 4-door hardtop (Robert Tate Collection)
In 1963, my late mother's friend Gardie would sometimes stop by our home to visit my family and go shopping. I remember my mother would always get dressed up with a scarf, hat and pocketbook just to go shopping at various stores. Her friend drove a white 1960 Dodge Polara four-door hardtop with a dark blue interior. I remember the vehicle with its short fins and the jet aircraft instrument panel that was very impressive to see as a young kid. The car had so many exciting features that it was impossible not to forget.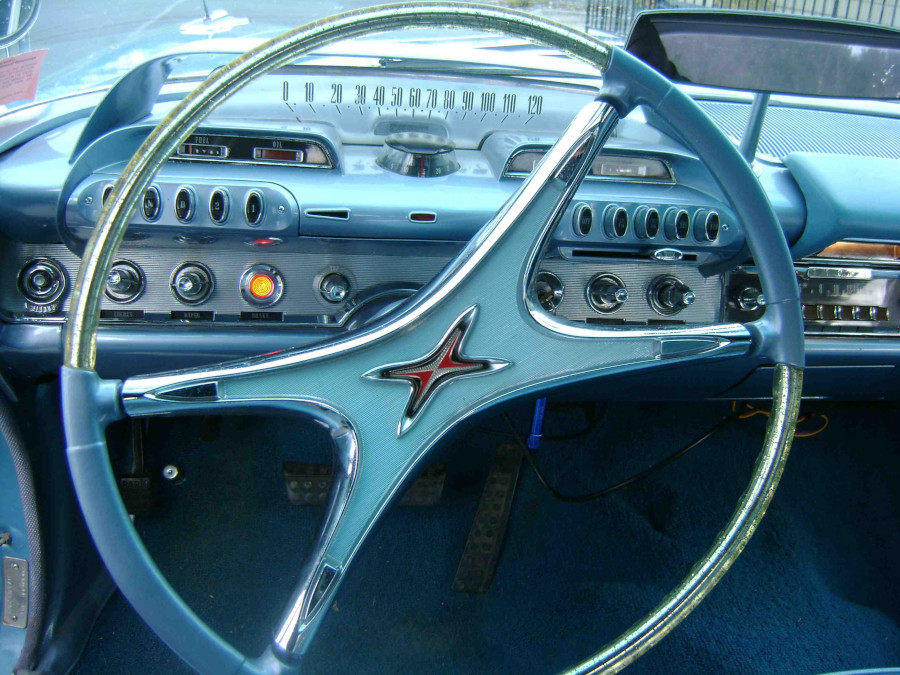 1960 Dodge Polara dashboard with steering wheel (American Classic Cars)
The 1960 Dodge models were designed under the direction of Virgil Exner and featured restyled grilles and their rakish fin design. The Dodge Matador and Polara were totally different from the popular Dodge Dart and Dodge Phoenix models that were very popular. One added feature on the Matador and Polara models were the popular swivel seats, which would swivel out to meet you when the door was opened and swing back into place when the door was closed.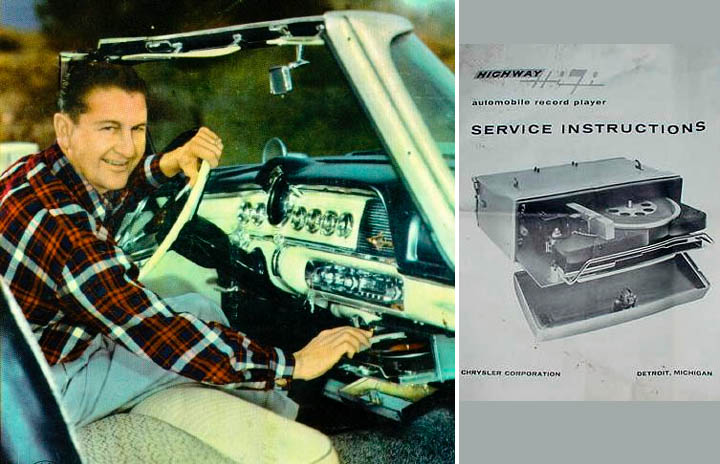 Lawrence Welk with the in-dash record player (Chrysler Archives)
The Matador and Polara models also offered an in-dash record player. An optional RCA Victor automobile record player could play up to 14 standard "45" records, created up to two hours of uninterrupted listening pleasure available at extra cost.
Automotive historians have noted that the 1960 Dodge Polara convertible was their most expensive model with a sticker price of $3,416. For 1960, Dodge offered a total of 20 body styles in five series and with two wheelbase lengths. Both the 1960 Dodge Dart and the Polara-Matador series shared a new one-piece unibody construction, which means minimum weight with maximum strength in a modern low silhouette body and frame which was a single solid unit instead of separate units connected by nuts and bolts.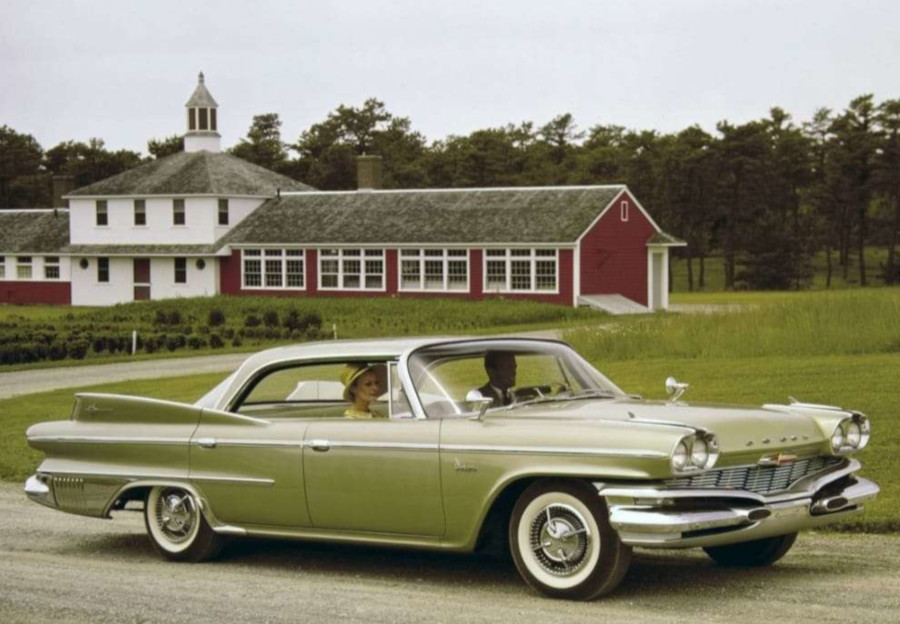 1960 Dodge Matador advertising photo (Chrysler Archives)
For 1960, Dodge produced 411,666 units during the calendar year. This was mostly due to the great success of the new Dart series. Although the Matador models shared the Polara's body design, the Matador was priced significantly lower.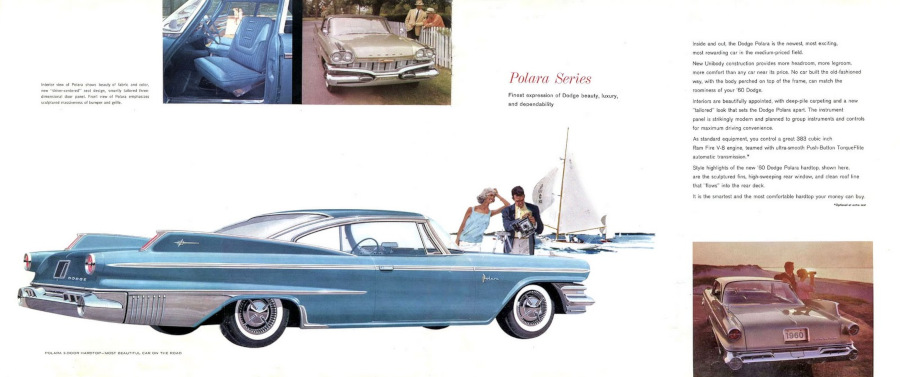 1960 Dodge Polara sales brochure (Robert Tate Collection)
For many years, automotive historians have talked about how popular the slanted "6" engines were on certain Dodge models. The 361 cubic inch Super Red Ram V-8 engines were standard for the Matador series with the 383 cubic inch Ram Fire V-8 engine was available on the Polara series. Dodge was responding to the growing interest in smaller cars, which is why the new Dart line and Seneca models were introduced in 1960.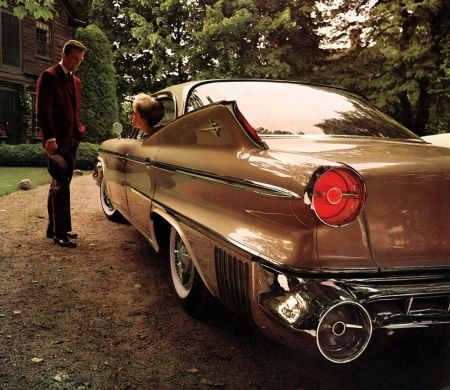 Rear view of the 1960 Dodge Matador (Robert Tate Collection)
The 1960 Dodge Polara and Matador were great looking models, although some automotive historians will disagree with me. The Matador and Polara models were also used as high-performance police vehicles.
1960 Dodge advertising stated, "Matador and Polara models were 'Big solid built to command or compare the value with any car near its price.'" I remember them parked on Detroit streets at the time and observing, even with its unibody engineering design, the models were still consumed by rust problems.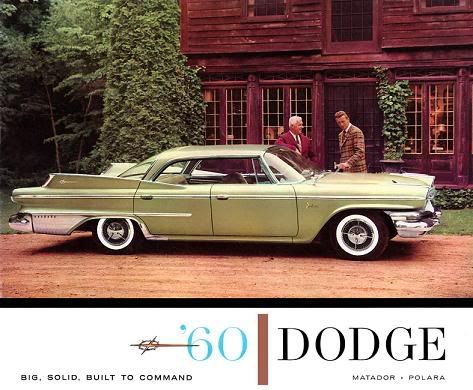 1960 Dodge sales materials (Robert Tate Collection)
The 1960 Matador and Polara models offered a space age design of pushbutton controls with either Powerflite or Torqueflite automatic transmissions. To the right of the steering column was a pushbutton console which controlled the heating, cooling and defrosting. Another feature available on Chrysler products in the 1950s and 1960s was Torsion-Aire Ride suspension, a system introduced to create better handling and a more comfortable ride.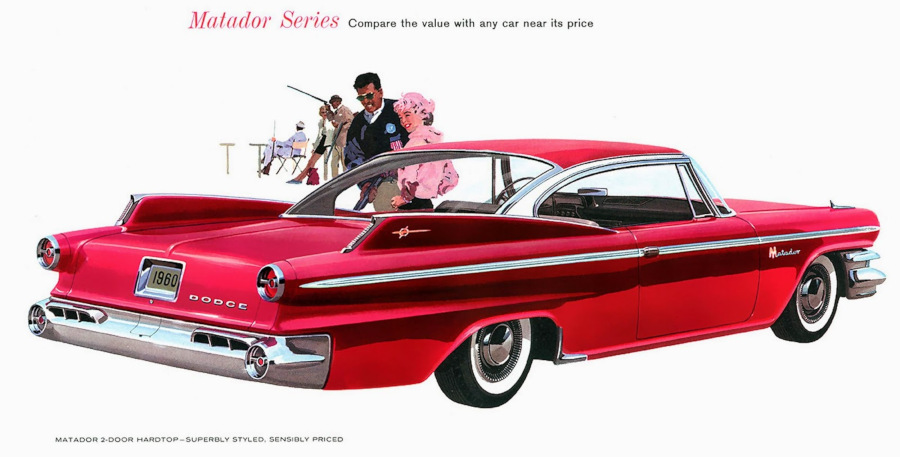 1960 Dodge Matador sales material (Robert Tate Collection)
In conclusion, Lester Lum Colbert, who was president and chairman of Chrysler, said: "Our 1960 line of automobiles represents the widest selection, as well as the best values ever offered by Chrysler Corporation." Today, the 1960 Dodge Matador and Polara models are very scarce and hard to find for restoration.
Bibliography
McPherson, Thomas A. "The Dodge Story." Crestline Publishing, 1975.
Chrysler Corporation Sales Material. "The Quick, the Strong, the Quiet: Chrysler Corporation." 1960.
Langworth, Richard M. "Encyclopedia of American Cars 1930-1980: 50 Years of Automotive History." Publications International, 1984.
Langworth Richard M., & Norbye, Jan P. "The Complete History of Chrysler Corporation: 1924-1985."