By Robert Tate, Automotive Historian and Researcher
Images courtesy of Ford Motor Company Archives
Published 8.23.2023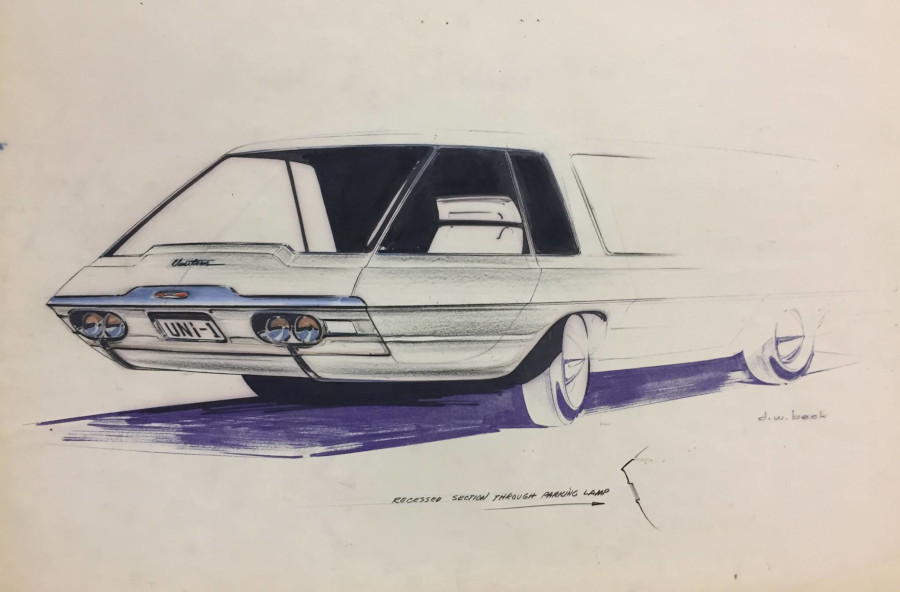 Ford Unitron design by Dean Beck (Ford Motor Company Archives)
Since his youth, Dean Beck always had a passion for drawing automobiles. His dream was to become a great automotive designer.
Beck's career started in the Navy during the early 1950s, but he wanted something more exciting, preferably related to automotive styling. He presented his art portfolio to the prestigious Art Center College of Design in Pasadena, California and was accepted into the Industrial Design department.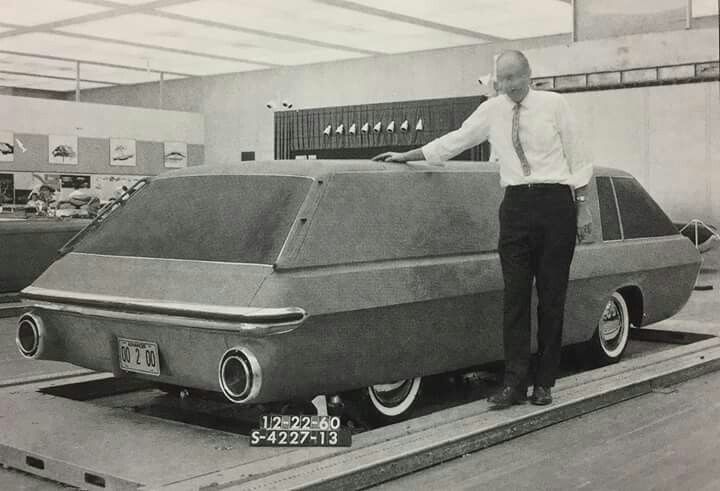 Ford Unitron rear design by Dean Beck (Ford Motor Company Archives)
After graduating in 1959, Beck was hired into the Design and Engineering department at Ford Motor Company in Dearborn, Michigan. He was assigned to the Advance Studio department in 1960, where he worked with Elwood P. Engel, who was a part of Corporate Vice President George W. Walker's Ford design team.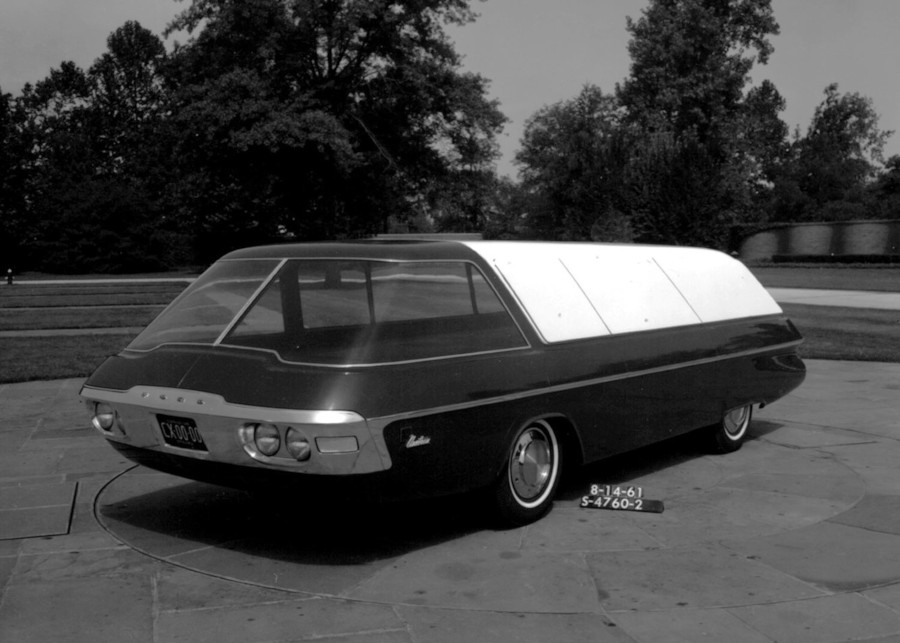 Ford Unitron design by Dean Beck (Ford Motor Company Archives)
Beck received a special assignment from Engel to design and evaluate a recreational vehicle that would be more versatile for new markets and future consumers. This assignment would lead to Beck's advance design of the Ford Unitron concept vehicle in 1960. Some automotive historians have said that the Unitron name was chosen by Engel to represent Ford models for the future.
The Unitron represented a cab-forward look based on a passenger car chassis and offered a unique full window design, as well as Ford's signature round taillights introduced during the 1950s. Another Ford designer involved in the Unitron RV proposal was Gale Halderman.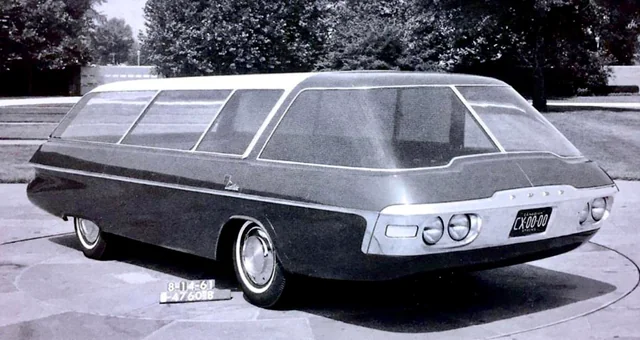 Ford Unitron design by Dean Beck
After the clay model of the proposed Unitron was completed, a fiber glass version was developed for further study. While Ford's design team felt the Unitron concept model was original and clean and with its low height design of only 56 inches, the management team decided that the Unitron proposal would have no chance of becoming a show car.
Both automotive historians and enthusiasts have always been fascinated with vehicles that never made it to production. It's interesting to see some design proposals that did not work at that time but could possibly work today.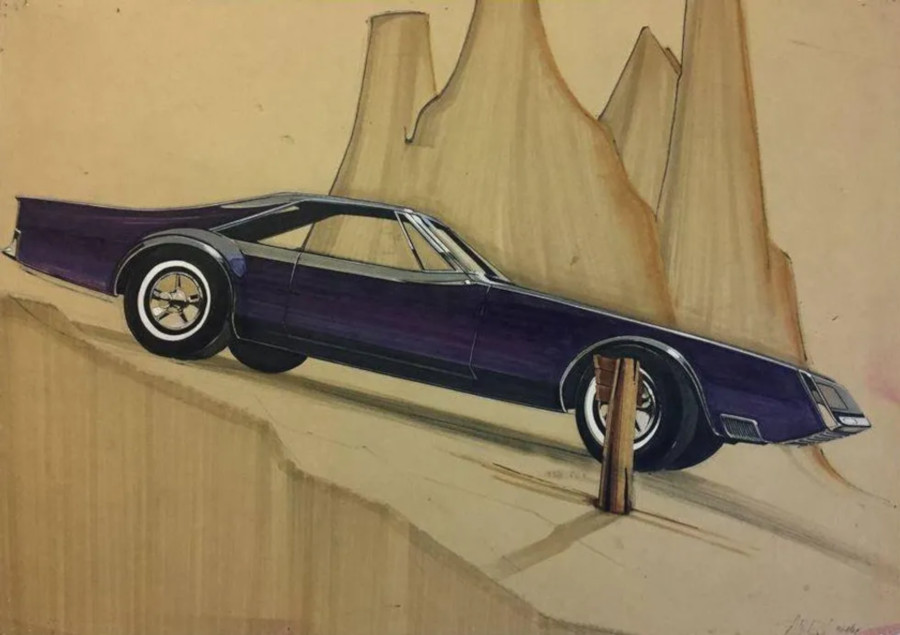 An early Mercury design drawing by Dean Beck
Later in Beck's career, he would be transferred to Ford's Mercury Pre-Production Studio, where he worked on the T-7 project, a secret proposal for a new upscale Mustang model and a new Cougar model slated to be introduced to the public in 1967. Other designers involved in this project were John Aiken, manager of the Lincoln/Mercury advanced styling studio, and Buz Griesinger. Dean Beck's sketches contributed to the design and development of the new and exciting Mercury Cougar, which included hidden headlamps, a formal roofline design and those popular horizontal tail lamps.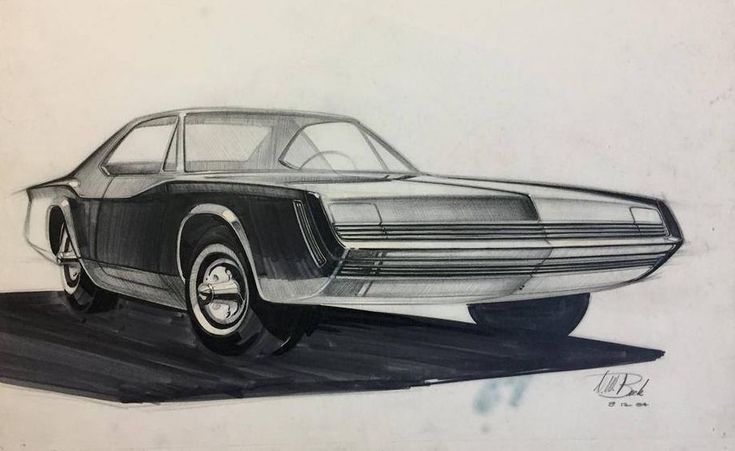 An early Mercury design proposal by Dean Beck
The big automotive news for 1967 was the introduction for the new Mercury Cougar, which became a great success. This was the first time the Mercury brand had offered hidden headlights as a design element, which many consumers thoroughly enjoyed. The 1967 Mercury Cougar provided great performance with a sporty-luxury design look at a price tag of $2,851.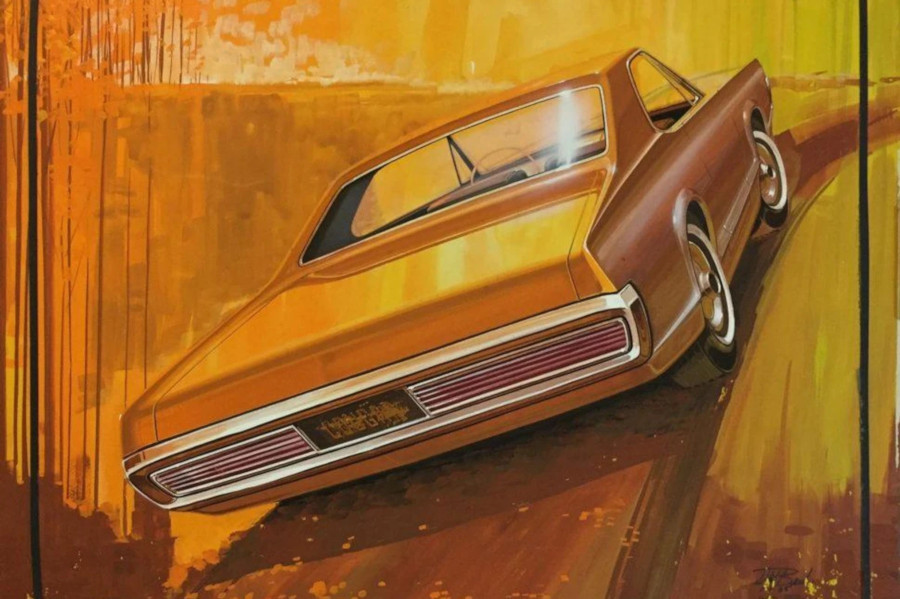 An early Mercury Cougar drawing rear view by Dean Beck
In conclusion, the Cougar was introduced to the public in September 1966. Beck was very much involved in the 1967-1969 Mercury design proposals along with the 1982 Lincoln Mark IV. He also contributed to the 1986 Ford Taurus design, which was very popular, and the 1994 Mustang design as well.
A 1967 Mercury Cougar clay model in the design studio
Beck died in 2002, but his design legacy will always be a part of our automotive design history.
Bibliography
Farrell, Jim & Cheryl. "Ford Unitron." Dean's Garage The future is back September 23, 2022.
Strohl, Daniel. "Mercury Cougar Designers Dean Beck's designs anchor new art exhibit." April 28, 2017.
Dammann, George H. "Fifty Years of Lincoln Mercury." Crestline Publishing, 1971.