By Robert Tate, Automotive Historian and Researcher
Images Courtesy of Chrysler Archives and Mecum Auctions
Published 1.12.2022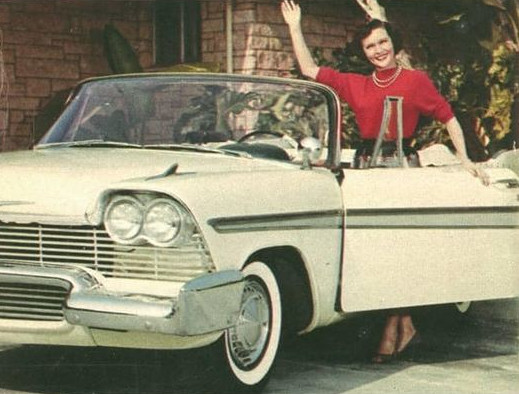 Actress Betty White with a 1958 Plymouth (Chrysler Archives)
Some of the most iconic automobiles of the 1950s were the 1958 Plymouth models by the Chrysler Corporation. This story is about some of Chrysler's most influential automobiles and the late actress Betty White, who was a company spokesperson in 1958.
Plymouth advertising that year promoted their car as the "The Star of the Forward Look." Other Chrysler campaigns included "Suddenly its 1960 …" and "We don't follow the leader … we drive it."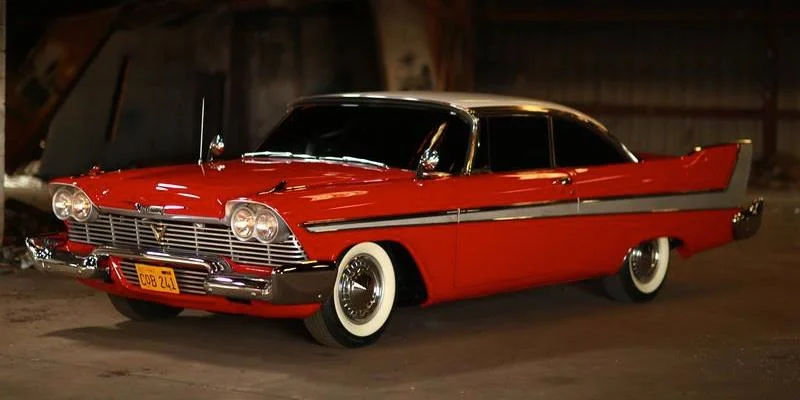 1958 Plymouth Fury (Mecum Auctions)
After Betty White's death, several automotive historians called me and asked whether she had ever appeared in any car commercials. The answer is yes. She was a spokesperson for Plymouth in 1958 and appeared in television commercials and print ads. Plymouth was also the sponsor of her popular 1958 comedy series on ABC called "Date with an Angel." White and her co-star Bill Williams presented a live, three-minute commercial featuring the new Plymouth line.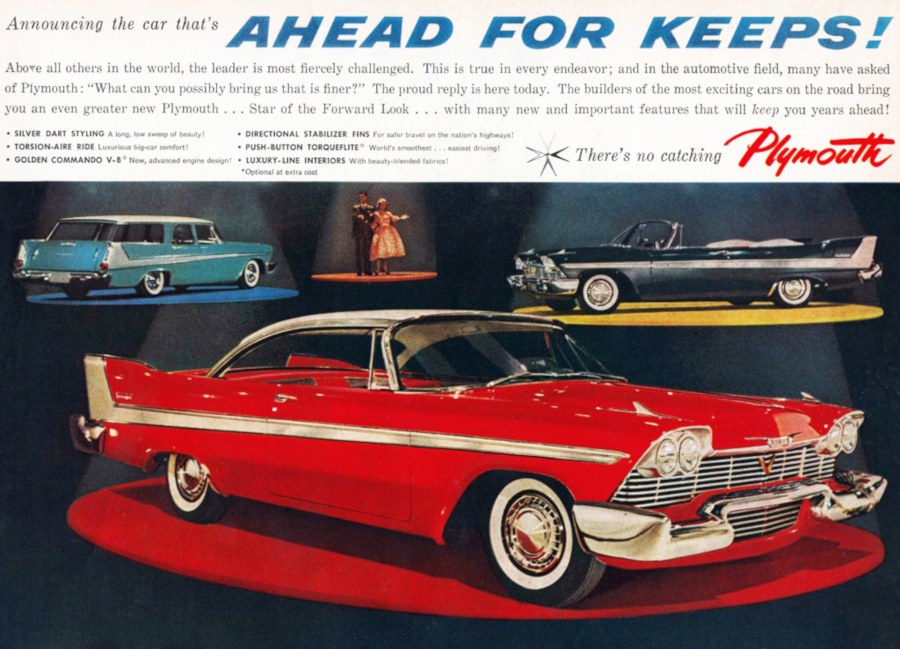 1958 Plymouth Fury ad (Chrysler Archives/Robert Tate Collection)
Although 1958 was a recession year, Plymouth still held on to its number three spot in automotive sales across the country. Chrysler's overall production numbers in 1958 dropped by almost half.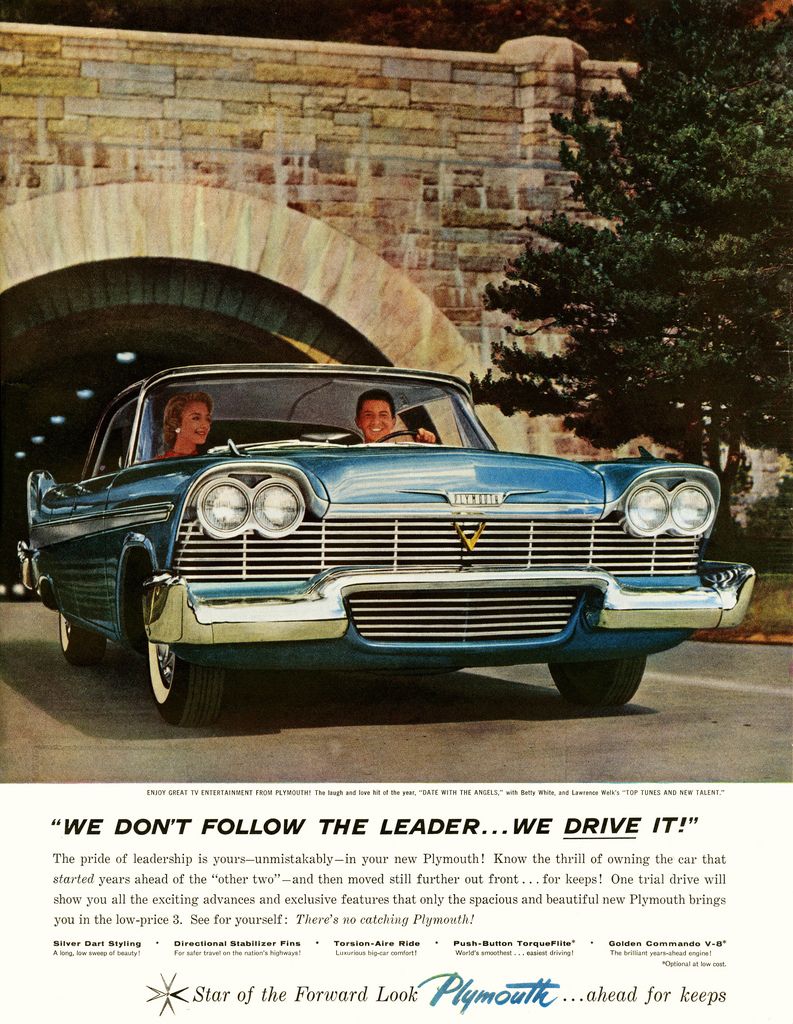 1958 Plymouth Advertising (Robert Tate Collection/Chrysler Archives)
The 1958 Plymouth Fury was a very popular car that many drivers admired and enjoyed because of its high level of performance. Plymouth produced 5,303 units of the Fury at a price of $3,067, one of the brand's most expensive models. Among other special appointments, it had gold-anodized aluminum sport tone inserts that became very popular among auto enthusiasts. The Plymouth models also had dual headlamps along with the popular V emblem at the grille center, which was the only way to identify the 1958 Plymouth Fury.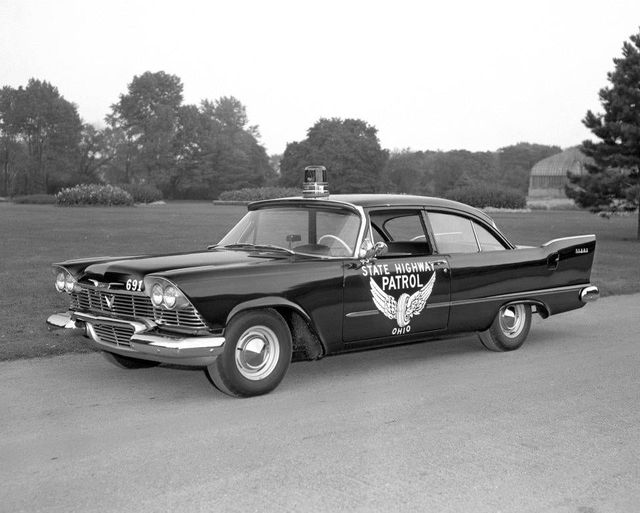 1958 Plymouth State Highway Patrol Car (Chrysler Archives)
There were a number of 1958 Plymouth models equipped to be used as police cars across the country. The vehicles were the Plaza Club Sedans, which used six-cylinder and V-8 engines to provide enough power for use in law enforcement. In addition, the Plymouth Plaza and Savoy models were used as taxicabs.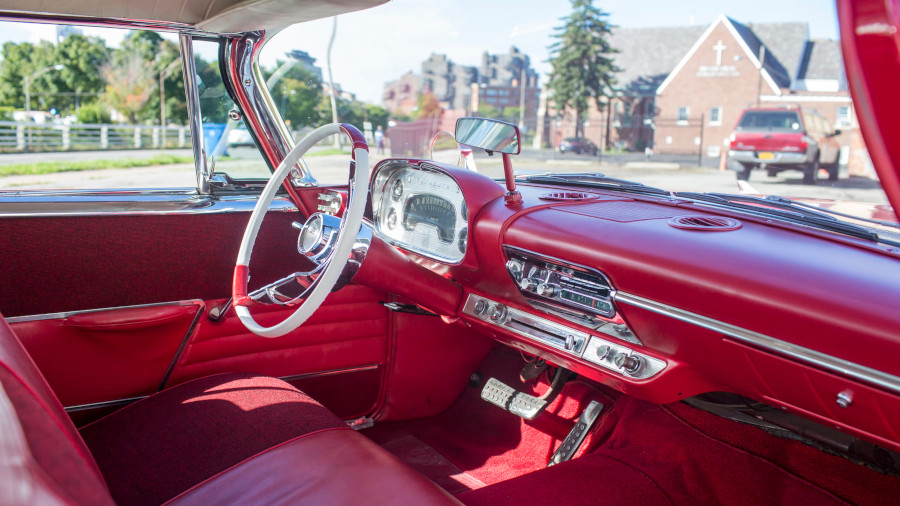 1958 Plymouth Fury interior (Mecum Auctions)
The Plymouth Belvedere for 1958 was also a very popular model, offering great styling and a great performance package. Plymouth made 36,043 Belvederes during the 1958 model year. They were available with either a six-cylinder or a V-8 engine and came in at a price of $2,564. The Belvedere four-door hardtop was also popular, with 18,194 units produced with a sticker price of $2,635.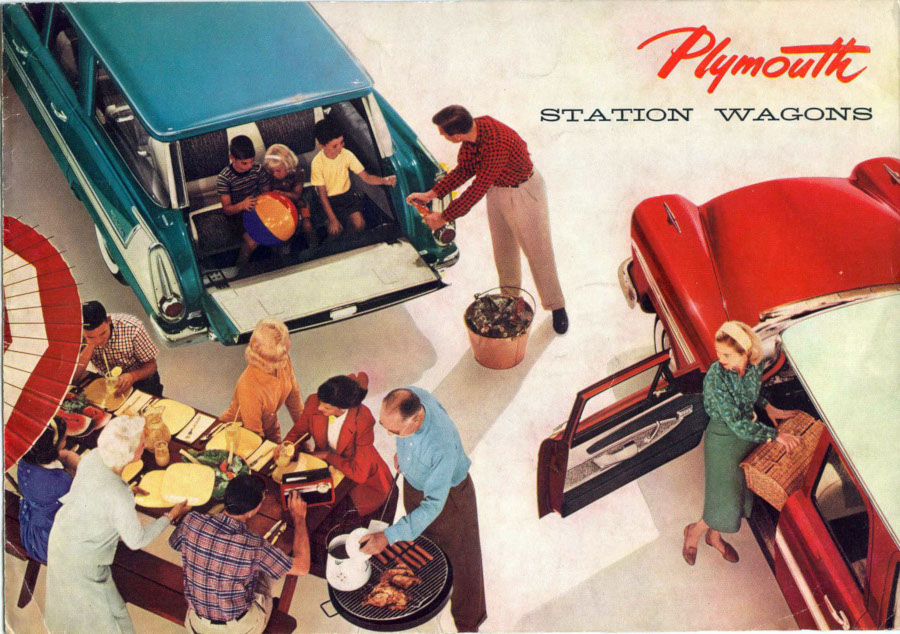 1958 Plymouth station wagon sales material (Robert Tate Collection/Chrysler Archives)
The 1958 Plymouths were great looking vehicles, although they were mostly carryovers from the popular 1957 models. The interiors also featured a great looking and revolutionary design. The line was designed under the direction of Virgil M. Exner, a great visionary automotive designer. From an idea sketched out with a pencil to a full-size clay model, Exner brought a considerable artistic talent to his automotive designs.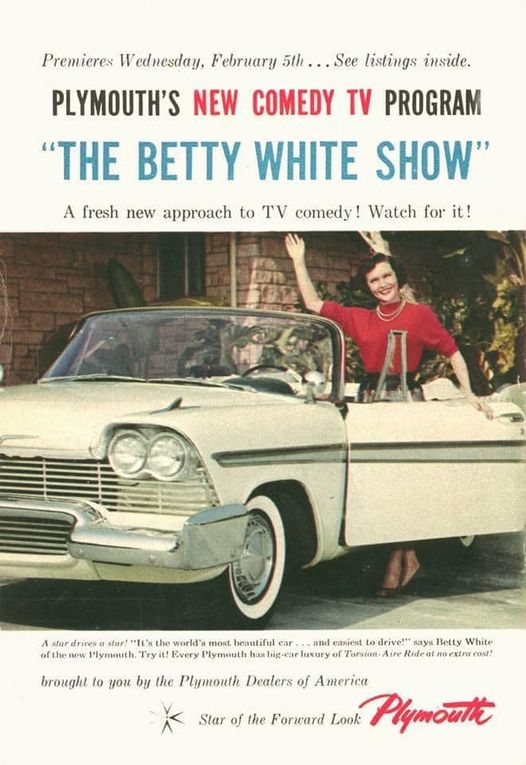 Actress Betty White endorses the 1958 Plymouth line (Chrysler Archives)
Michael Lamm & Dave Holls, the authors of "A Century of Automotive Style: 100 years of American Car Design," said this: "Exner's low, clean, light-roofed 1957 coupes gave GM designers a jolt when they spied early examples through the plant fence on Detroit's Mound Road." I remember having a conversation with General Motors designer Chuck Jordan about that story, which related to the new 1957 Plymouth models. Quad headlights, round taillights and reshuffled trim were the only major changes for the 1958 Plymouth models.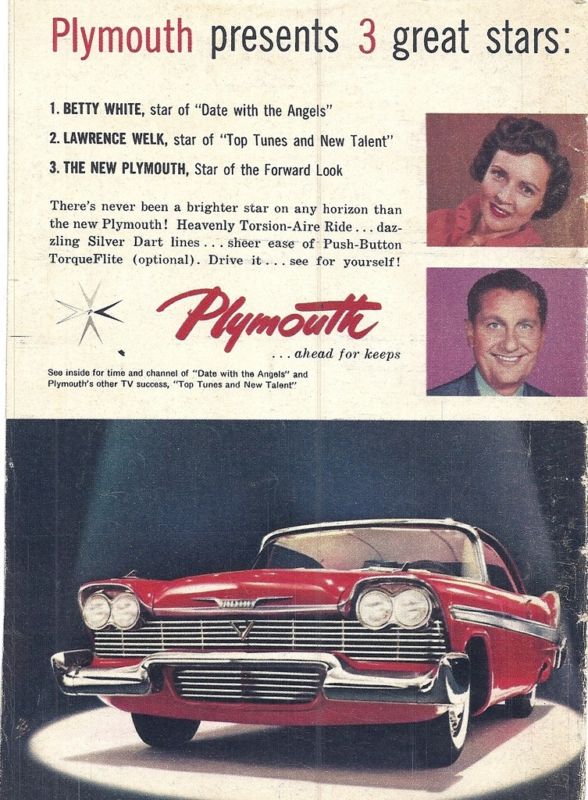 1958 Plymouth advertising with Betty White and Lawrence Welk (Chrysler Archives)
In conclusion, I always thought that the 1958 Plymouths were great looking cars. The model was so popular that the 1958 Plymouth was also featured popular movie adaptation of "Christine" by Steven King. I also was a big fan of the actress and comedian Betty White, who will always be remembered as a unique talent. May she rest in peace.
See Betty White's Plymouth commercial here.
Bibliography
Butler, Donald. "The Plymouth-DeSoto Story." Crestline Publishing, 1978.
Lamm, Michael & Holls, Dave. "A Century of Automotive Style: 100 Years of American Car Design." Lamm-Morada Publishing Co. Inc.
Langworth, Richard M. & Norbye, Jan P. "The Complete History of Chrysler Corporation, 1924-1985." By the Auto Editors of Consumer Guide, 1985.