By Robert Tate, Automotive Historian and Researcher
Images Courtesy of General Motors Archives and the Gilmore Car Museum
Published 11.16.2022
Ruth Glennie with the 1958 "Fancy Free" Corvette interior (GM Archives)
During the early 1950s, General Motors and design chief Harley Earl were involved in recruiting more women for their team. All of the female designers hired were all very talented and just beginning to start their careers in the automotive industry. There were a total of nine women hired with different educational and design backgrounds. They became known as the "Damsels of Design."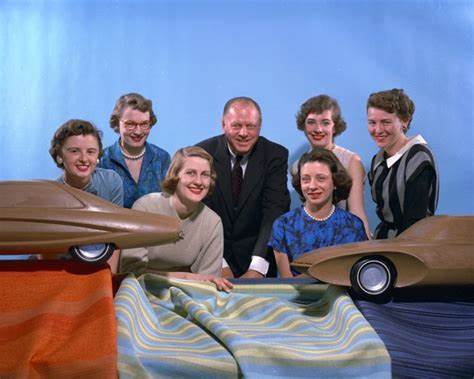 Harley Earl with some of the "Damsels of Design." Ruth Glennie is second from left. (GM Archives)
This is a story about the Ruth Glennie (August 31,1929 - July 15-2018) and her work on the "Fancy Free" 1958 Chevrolet Corvette interior. In the early 1950s, many households were relying on a second family vehicle for basic transportation needs. As a result, automakers began to launch products and advertising campaigns targeted toward women, recognizing the buying power that women had when purchasing a new or used vehicle for the family.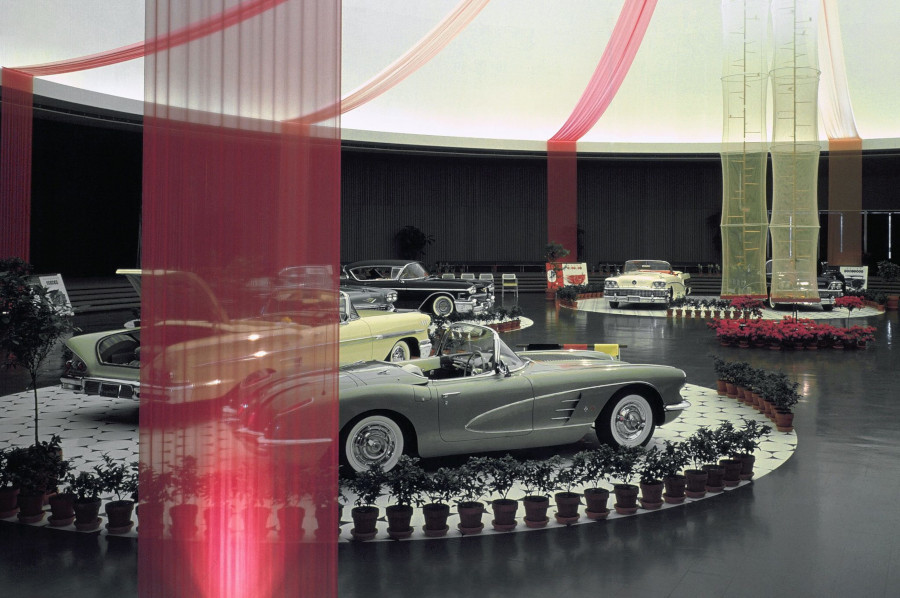 The Spring Fashion Fesitval of Women Designed Cars, 1958 (GM Archives)
Glennie, who was a Pratt Institute graduate with a degree in industrial design and drafting, made her mark on the design world. As her career began at GM, Glennie was assigned to the Chevrolet studio, where she started work on the great looking 1958 "Fancy Free" Corvette interior. The model was painted in a silver olive exterior color with a matching interior color as well. This Corvette model was a great idea for Chevrolet at the time because it highlighted how women could introduce great design ideas.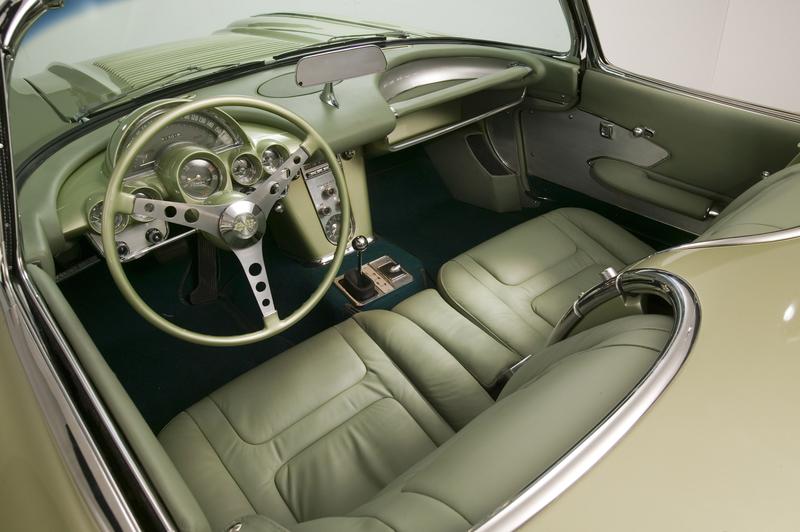 1958 "Fancy Free" Corvette interior (GM Archives)
In the spring of 1958 at the GM Technical Center in Warren, Michigan, the design staff introduced an exhibition highlighting women and their contributions to automotive design called the "Spring Fashion Festival of Women Designed Cars." The show was held in the Styling Dome and was Harley Earl's idea. Automotive historians have said this show was the first demonstration in the world to highlight women and their contributions to automotive design. GM's women designers were given the opportunity to revise some current design proposals. The redesign process included color and trim selections, along with interior styling ideas. The women were mostly assigned to interior design roles, with some promoted to more advanced styling projects. Overall, these women, including Glennie, made history in the automotive world.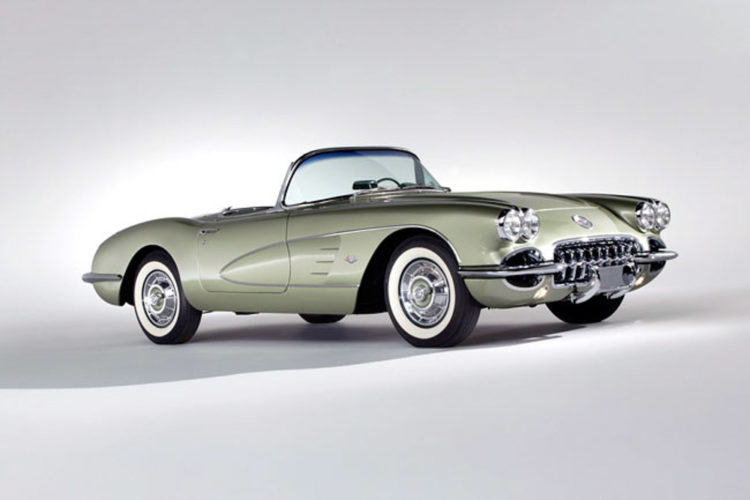 The 1958 "Fancy Free" Corvette (GM Archives)
The 1958 Corvette was designed under Earl's direction. He had started the new "Art and Colour Section" at GM in 1927 with the LaSalle automobile. For 1958, the Corvette retained some of its great looking design themes from previous years. Along with its new length and headlights, the Corvette production model received a new interior, which many thoroughly enjoyed. All the instruments now were clustered in front of the driver for easy access.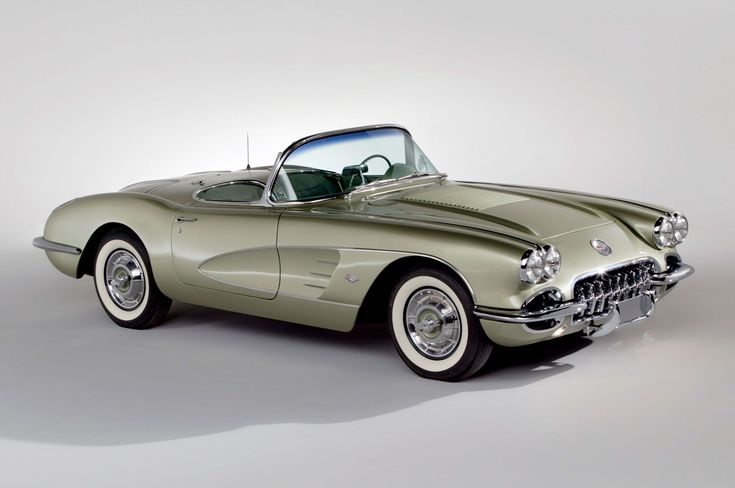 A different view of the 1958 "Fancy Free" Corvette (GM Archives)
The 1958 Corvette interior redesigned by Glennie still exists today and is a very rare model. Glennie felt that the Corvette interior could be customized and created a set of three seat covers to be used for each season to compliment the olive-colored leather interior. She also designed retractable seat belts and added space for a purse to be secured when driving.
The 1958 "Fancy Free" Corvette exhibit at the Gilmore Car Museum
This Corvette was called "Fancy Free" because it meant to evoke the freedom and joie de vivre of leisure travel. After the women's design show ended, Earl retired, and Bill Mitchell became GM's head of design from 1958 to 1977. Glennie remained with GM, transferring to their British Vauxhall brand. In 1962, she left General Motors and got married, becoming Ruth Glennie Peterson and starting a family.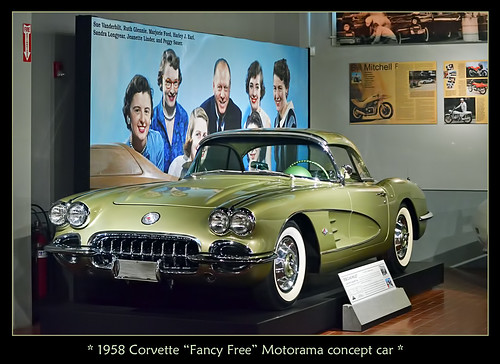 The 1958 "Fancy Free" Corvette on display (GIlmore Car Museum)
Today, the rare 1958 "Fancy Free" Corvette still exists and has become popular among automotive enthusiasts around the world. It has been restored and put on display at the Gilmore Car Museum in Hickory Corners, Michigan.
In conclusion, Ruth Glennie's automotive contributions as one of the Damsels of Design will always be a part of General Motors' design history, and the 1958 "Fancy Free" Corvette still looks great after all these years.
Bibliography
Smith, Karl. "CCotw: Corvette Fancy Free (1958)." Concept Car of the Week. June 14, 2018.
Stork, Jeff. "Damsels of Design: Harley Earl's Designing Women." Motor Trend Automobile Features. September 21, 2015.