By Robert Tate, Automotive Historian and Researcher
Images courtesy of SpicerCollectorCars, Dean Jeffries Kustomrama
Published 5.10.2022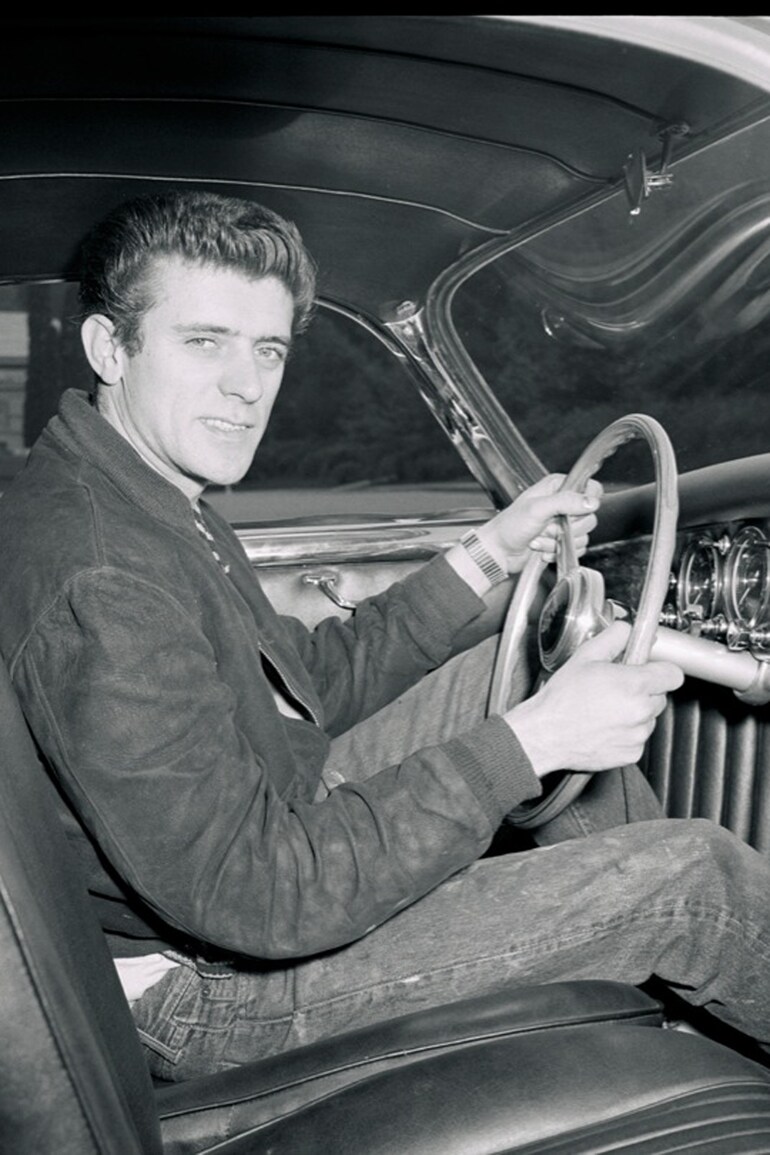 Dean Jeffries, early 1950s (Kustomrama)
This story is about Dean Jeffries (February 25, 1933 - May 5, 2013), who made a creative impact on the design and entertainment community when it came to custom car projects. One of his most popular custom car designs was the iconic 1966 Monkeemobile, a modified Pontiac GTO made for the popular singing group the Monkees and their weekly TV show.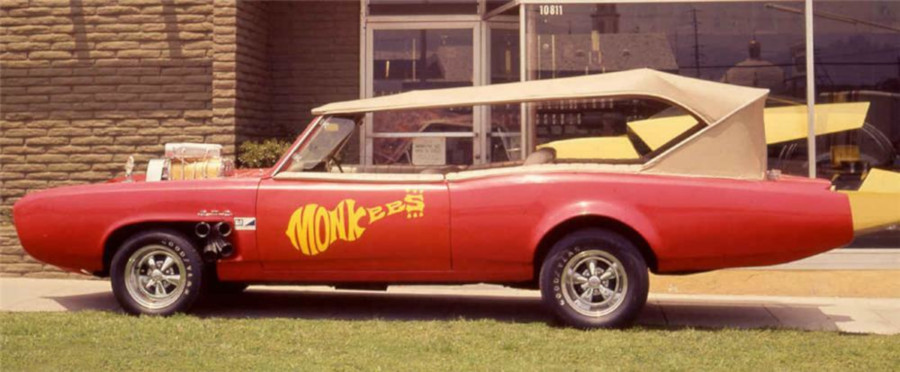 Dean Jeffries' 1966 Monkeemobile
Jeffries' automotive interests and inspirations began with his father, who was a mechanic and truck driver. In his early days, Dean liked building and racing midget race cars during his spare time for fun. He started pinstriping automobiles with the legendary Von Dutch in Lynwood, California during the early 1950s.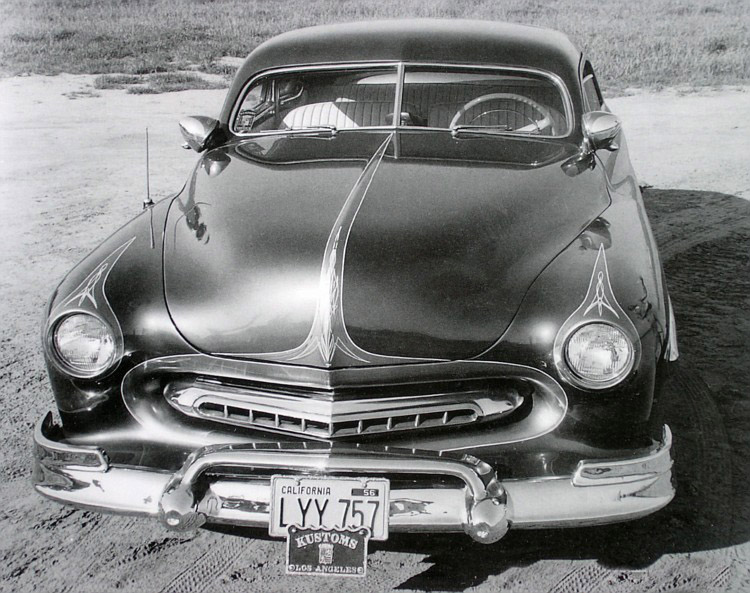 1949 Mercury by Dean Jeffries (Kustomrama)
Jeffries' great automotive talent and passion would take him to automotive custom painting, and later into custom fabrication. In the beginning, he designed custom cars for many legendary movie stars, like James Dean and Steve McQueen. Jeffries always considered himself a hot rodder and racer.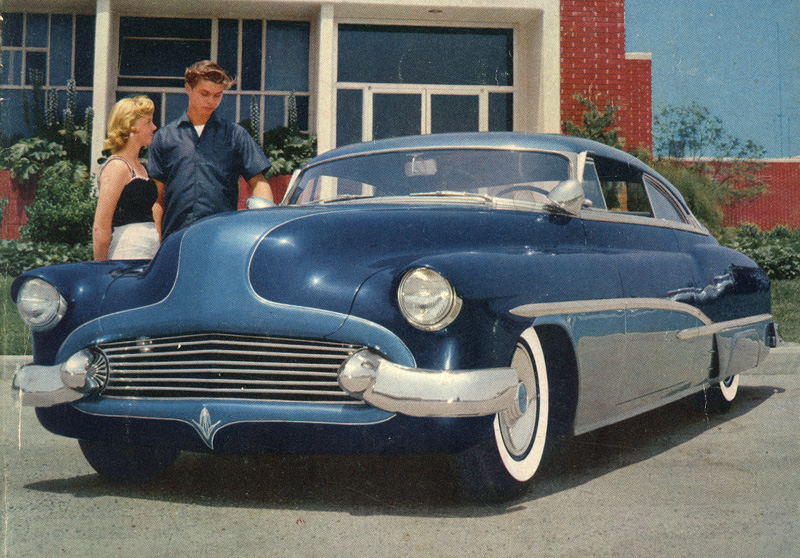 1952 Buick Blue Danube (Kustomrama)
Jeffries also had the privilege to live around the corner from the popular Barris Kustom automotive shop. Some automotive historians have said that, after school, he would hang around the Barris shop admiring all the custom models on display there.
At the age of 17, Jeffries left high school and went directly into the U.S. Army. After his service, he returned to California and began to apply his talents as a pinstriper for custom automobiles. George Barris later approached Jeffries on a number of occasions to see if he wanted to do some pinstriping for him at his shop. Jeffries countered by asking if he could rent space from Barris instead. An agreement was reached, and in 1956, Jeffries became the Barris Kustom house striper.
Dean Jeffries working on the Mantaray sports model (Kustomrama)
Jeffries career shifted into high gear, working on highly visible cars like the Little Deuce Coupe and many others. Many of his works began appearing in Custom Car and Hot Rod magazines as well.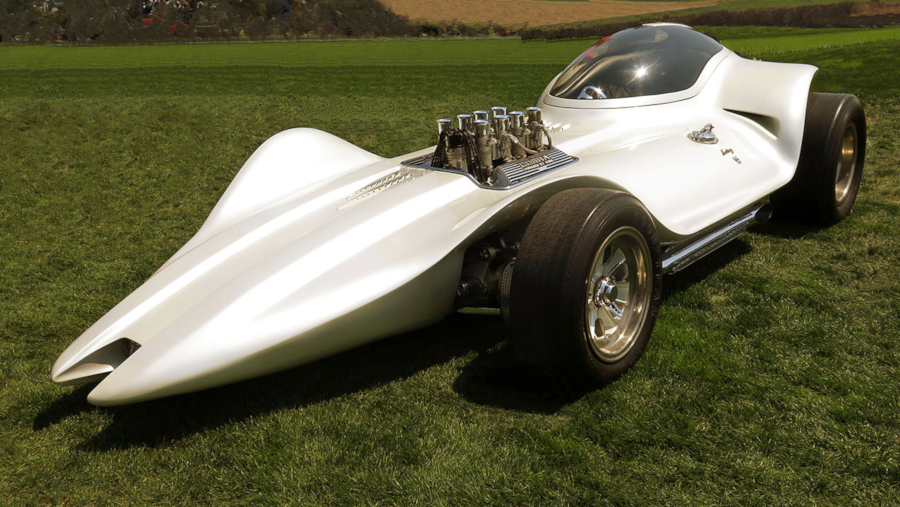 Dean Jeffries 1963 Mantaray sports model (Mike Spicer)
In 1963, while in his Sunset Boulevard shop, Jefferies built his most famous car called the Mantaray. Hot rod aficionado and writer Mike Spicer said "The Mantaray turned the hot rod car world upside-down. The car was inspired by marine life he observed while visiting an aquarium, specifically the manta ray."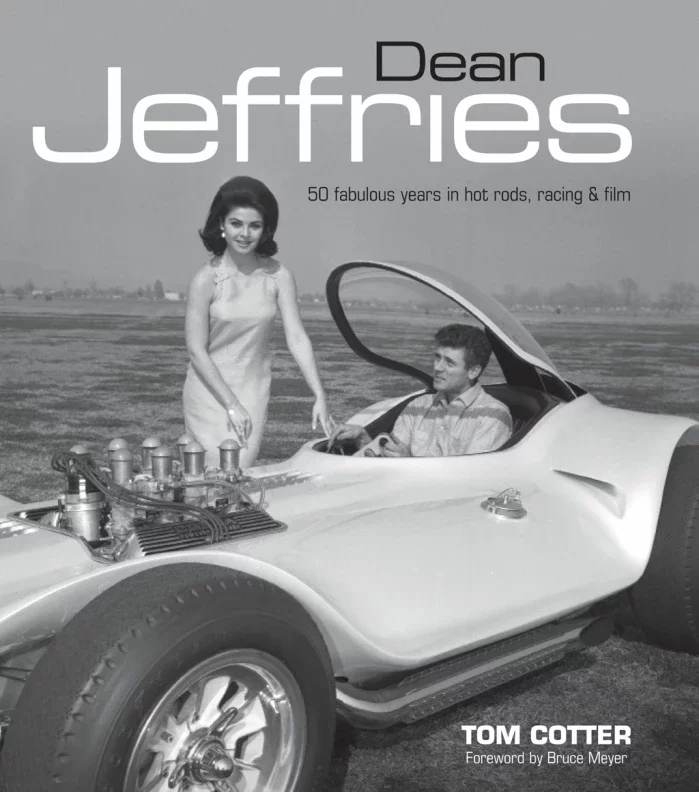 Dean Jeffries book by Tom Cotter
Jeffries continued to dazzle the custom car community with his designs. He also worked with Carroll Shelby, who provided the Shelby racing Ford small block engine for the Mantaray custom car. Some automotive historians have said that the Mantaray brought Jeffries a great deal of fame. In later years, Jeffries would continue to leave his creative mark on the automotive world. He also worked as a stunt driver, stuntman and vehicle stunt coordinator in many films and television shows.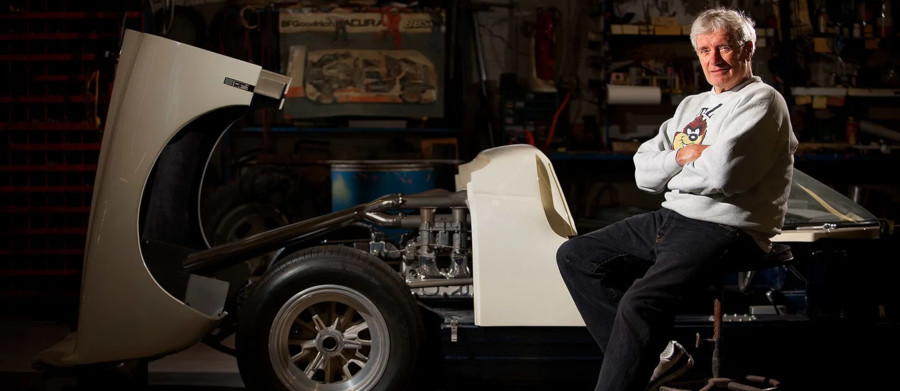 Jeffries in later years
In conclusion, Jeffries worked on various automotive projects in his semi-retirement years before his death in 2013. His achievements in paint and fabrication will always be a part of our custom car community.
Bibliography
Spicer, Mike. "Dean Jeffries' Mantaray, the Ultimate Hot Rod." Spicer Collects Cars, February 4, 2019.
Cummings, Curtis. "Custom Legends: Classic Cars." April 27, 2015.
Jeffries, Dean. "Kustomrama." Traditional Rod and Kustom Encyclopedia.