by Bob Sadler, MotorCities Communications Manager
Images Courtesy of the Automotive Hall of Fame and Detroit Free Press
Published 10.13.2021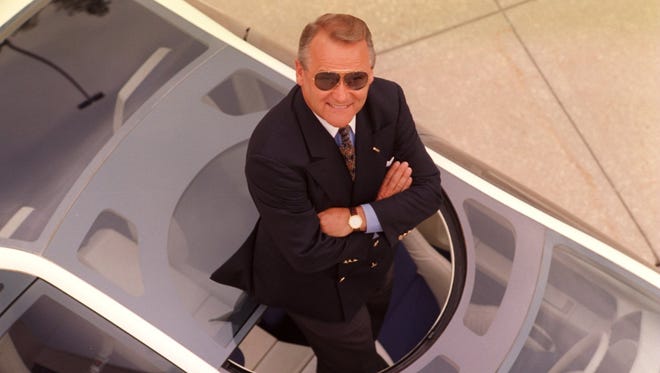 Heinz Prechter (Detroit Free Press)
EDITOR'S NOTE: As part of German American Heritage Month, we present the story of Heinz Prechter, a giant in the automotive history whose legacy continues to this day.
Heinz Prechter (1942-2001) was a Bavarian-born entrepreneur who brought the idea of car sunroofs to the United States.
Born in a farming village known as Kleinhobing, Prechter had no interest in becoming a farmer, instead focusing at an early age on automotive trim, tool and die making and building car bodies.
In 1963, he came to the United States to study English and business administration at San Francisco State College. His initial idea was to stay one year, but he began importing and installing sunroofs, a product that was popular in his native Germany but completely unknown in America.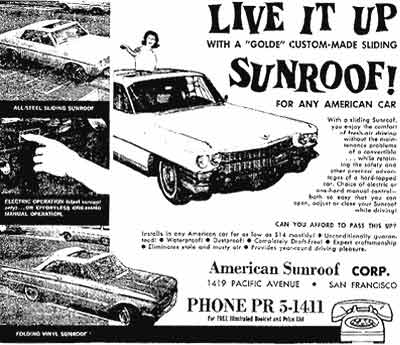 A 1964 ASC ad
Prechter's part-time venture was so successful that he founded the American Sunroof Company in 1964 in Los Angeles. Created with an initial investment of $764, Prechter's company started in a two-car garage with the basic tools of the trade, an old aluminum-covered door that he made into a workbench and a sewing machine he found in a junkyard.
By 1967, Prechter relocated his company, now known as ASC Inc., to Southgate, Michigan and began expanding beyond sunroofs to custom-tailored vinyl tops, building prototypes and other customized vehicles. At its peak, ASC grew to employ more than 5,300 at 60 sites across the U.S., Canada, Germany and South Korea.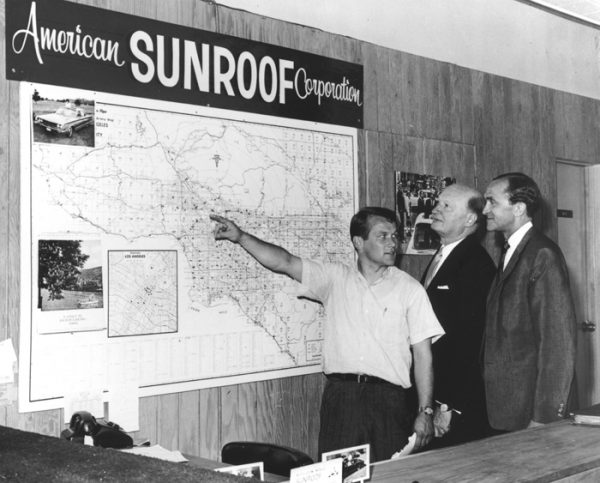 An early photo of Prechter (Automotive Hall of Fame)
In addition to his business interests, Prechter became an advocate for the elevation of the annual Detroit Auto Show into the North American International Auto Show (NAIAS). He was also an active philanthropist, supporting causes like the University of Michigan's Depression Center, as well as education, health care and the arts in metro Detroit.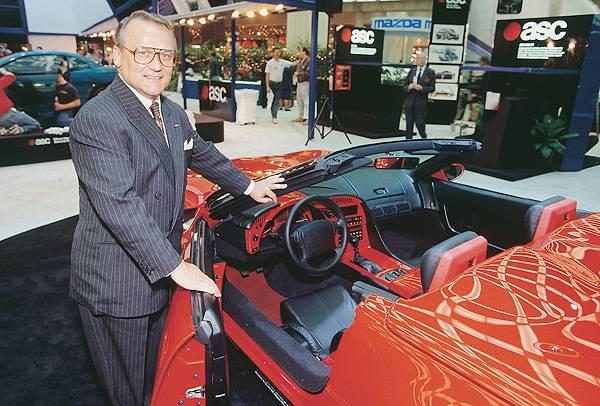 Heinz Prechter at a past North American International Auto Show (Automotive Hall of Fame)
Prechter also was appointed chairman of the National Advisory Committee on International Trade by President George H.W. Bush in 1990, where he advocated for increasing manufacturing exports. He also accompanied the president on a trade mission to Japan in 1992, where he signed a long-negotiated deal giving ASC rights to install sunroofs on Honda cars.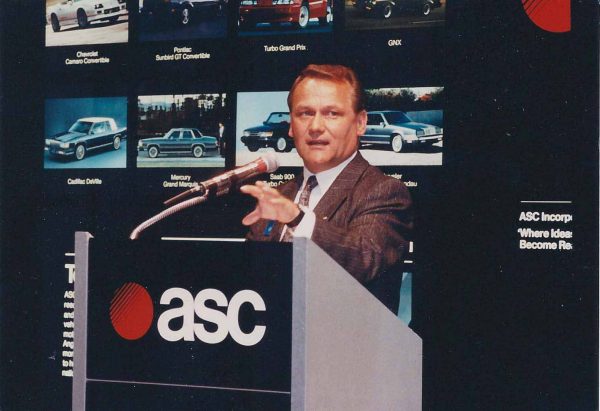 Heinz Prechter speaks at an industry event (Automotive Hall of Fame)
Unfortunately, Prechter dealt with depression and bipolar disorder for most of his life and died tragically by suicide in 2001. His widow, Waltraud "Wally" Prechter, created a foundation that ultimately led to the creation of the Heinz C. Prechter Bipolar Research Fund, part of the U-M Health System.
Prechter was inducted posthumously into the Automotive Hall of Fame in 2004, where he had been previously honored as their Industry Leader of the Year in 1990 and given a Distinguished Service Citation Award in 1996. Finally, he was elected to the German American Hall of Fame in 2014.
Bibliography
Martin, Douglas. "Heinz Prechter, Car Customizer and Bush Booster, Dies at 59." The New York Times. July 13, 2001.
Heinz C. Prechter. Automotive Hall of Fame.