By Bob Sadler, MotorCities Communications Manager
Images Courtesy of the Yankee Air Museum & Ann Arbor Hands On Museum
Published 3.25.2020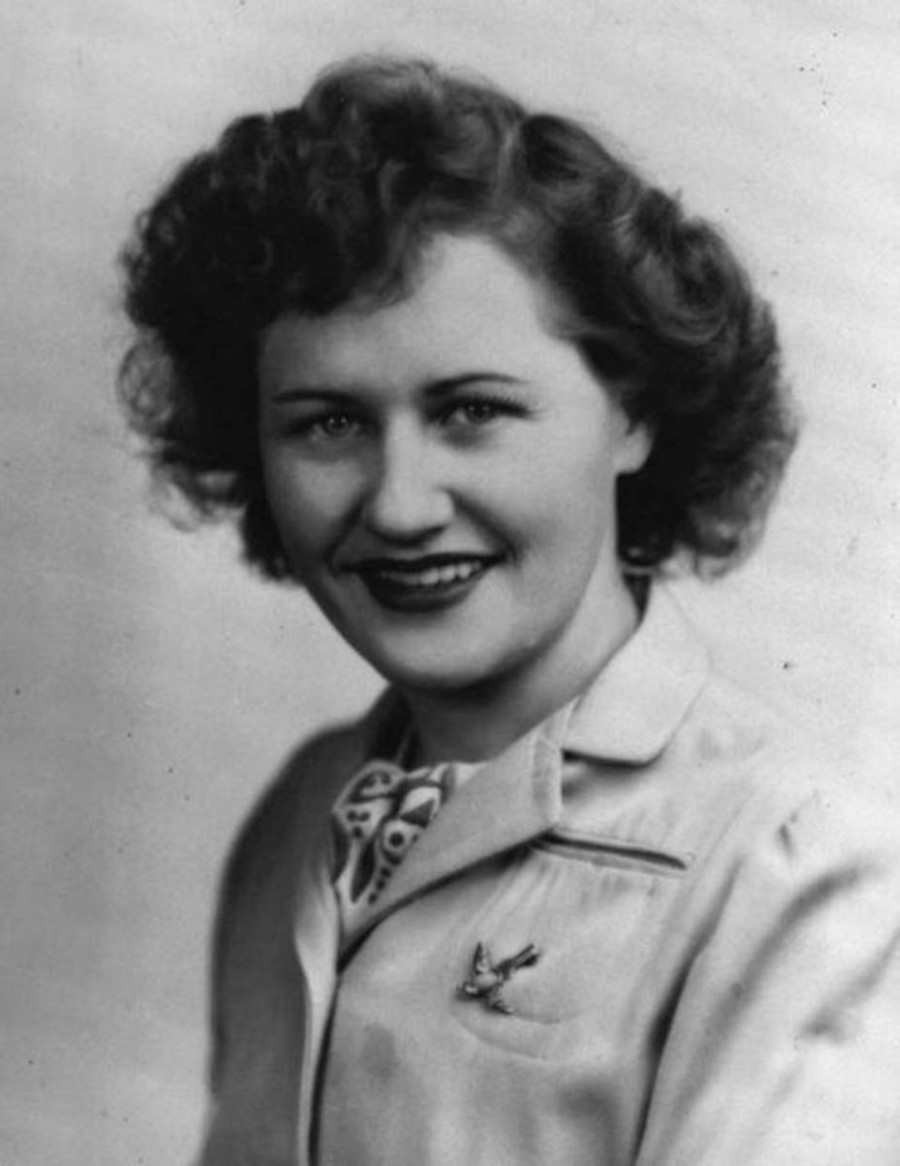 Rose Will Monroe
After last week's Story of the Week was published featuring the story of "Rosie the Riveter," some additional stories were brought to our attention from right here in the MotorCities National Heritage Area. Many women worked at the Willow Run aircraft factory operated by Ford Motor Company during World War II, and one of those women was an actual "Rosie the Riveter" – her name was Rose Will Monroe.
Willow_Run_recruitment_poster_2.png
Born in Kentucky, Monroe grew up in a family of nine children. As her daughter remembered, the young Rose was a tomboy who proved to be handy with tools as well. When her husband was killed in a car accident, she moved to Michigan with her two young children to take a job building B-24 bombers at Willow Run.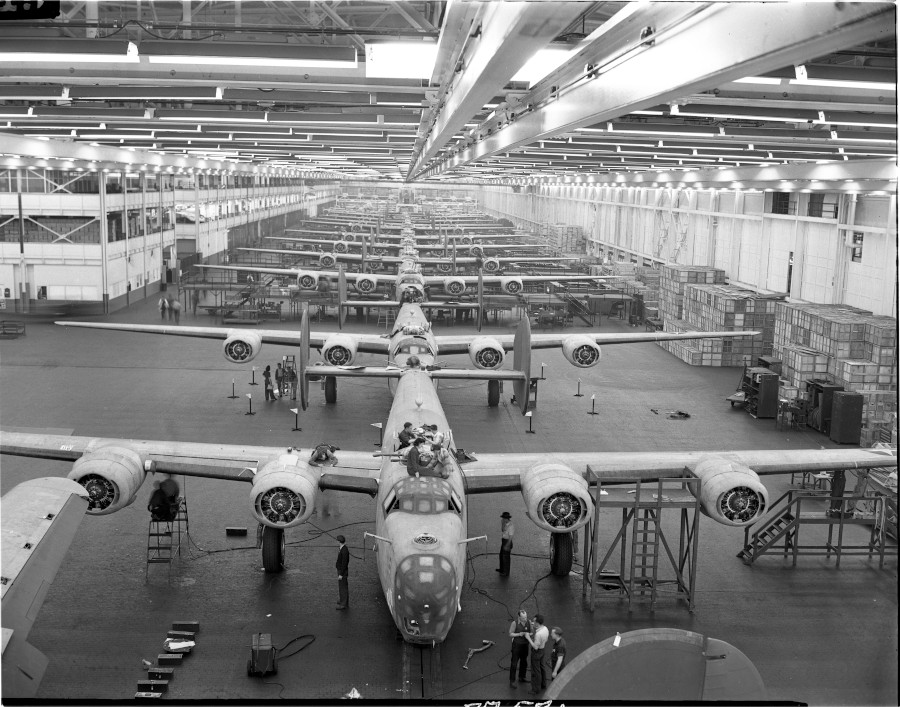 The production line at Willow Run (Yankee Air Museum)
When Monroe started work at Willow Run, the 332-acre facility employed 40,000 workers and was the largest manufacturing operation in the world. More than 9,000 B-24 Liberators were produced there, and by 1944, planes were coming off the line at the rate of one every hour.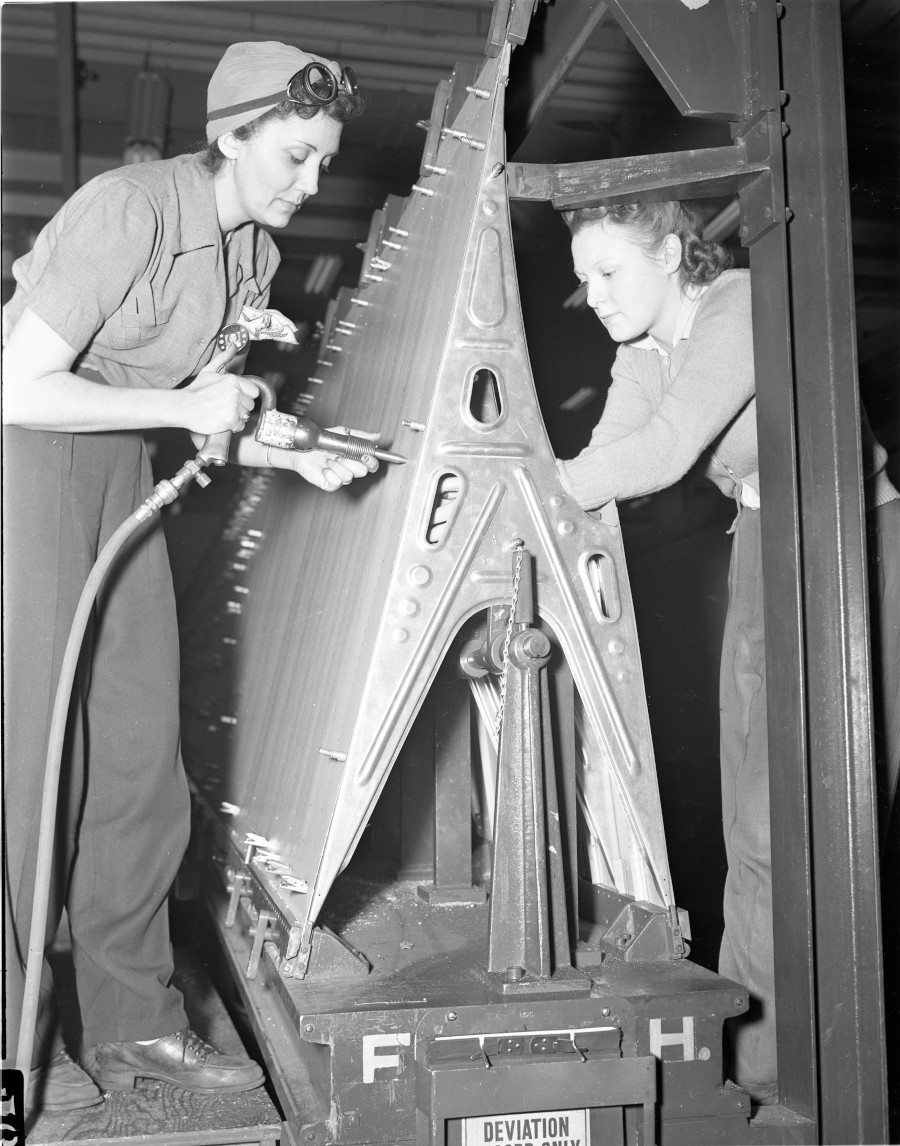 Female workers at Willow Run (Yankee Air Museum)
During that same year, actor Walter Pidgeon came to Willow Run to shoot footage for a propaganda film in support of buying war bonds. When he found there was an actual woman named Rose working as a riveter there, he asked Monroe to be part of the film. At that time, "Rosie the Riveter" had already become a powerful symbol of women in the defense industry during the war, with images featured on magazines and posters (see last week's Story of the Week for a few examples). There even was a popular song of the era by Kay Keyser called "Rosie the Riveter," inspired by a Long Island woman named Rosalind P. Walter.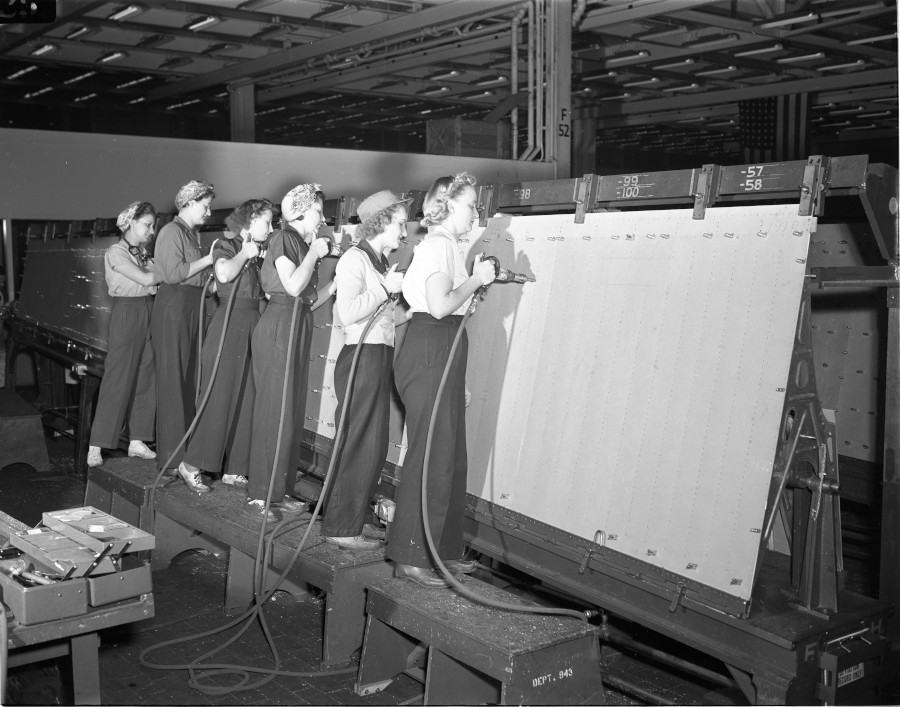 Rosie the Riveters at Willow Run (Yankee Air Museum)
After her appearance in the film, Monroe experienced some notoriety as the "real" Rosie, but she chose not to further capitalize on her fame. At the conclusion of the war, Monroe left the factory and worked as a cab driver, operated a beauty shop and launched a construction company known as Rose Builders specializing in luxury homes.
During the war, Monroe had aspired to become a pilot and work transporting aircraft parts around the country. Unfortunately, her status as a single mother caused her to be passed over for the training. However, Monroe was able to achieve her dream of flying when she was in her 50s, joining her local aeronautics club as its only female member.
Monroe died in Clarksville, Indiana in 1997 at the age of 77.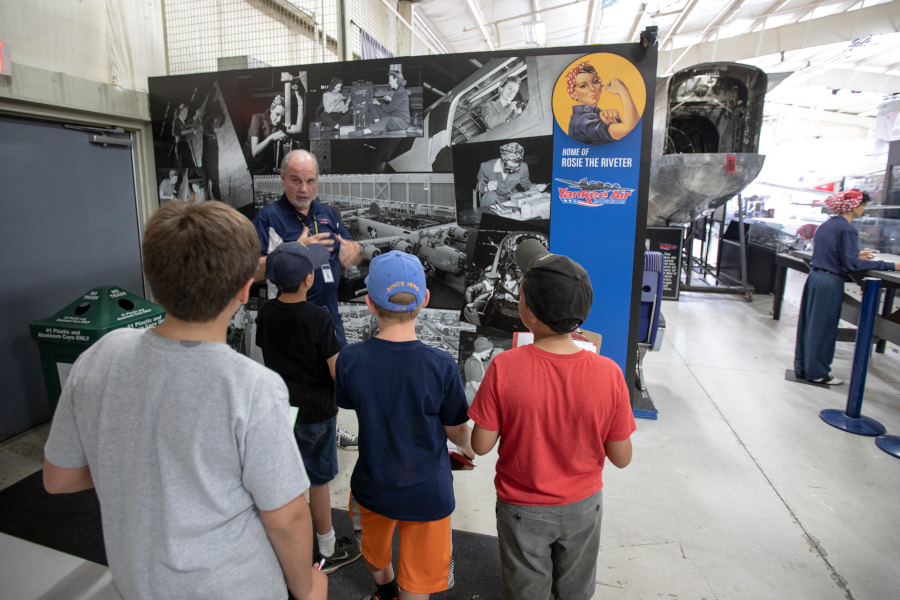 Campers learn about Rosie the Riveter at the Yankee Air Museum (Ann Arbor Hands On Museum)
The Yankee Air Museum in Belleville features a display on the contributions of "Rose the Riveter" to the Arsenal of Democracy during World War II. The exhibit includes a life-like mannequin based on another real-life Rosie who came to work at Willow Run from Kentucky: Vina Greer. Visitors can interact with a rivet gun and bucking bar to learn how two people worked together to rivet B-24s at Willow Run. The process of how a B-24 was built at Willow Run is also examined, as well as how both men and women helped win World War II for the Allies. The Museum also features a B-24 fuselage built at Willow Run to explore, along with a turret and a B-24 flight deck. A number of "home front" artifacts from World War II are also on exhibit to provide a picture of what life was like for Americans at home during the conflict.
Campers at the Yankee Air Museum (Ann Arbor Hands On Museum)
For more information on the Yankee Air Museum, visit https://yankeeairmuseum.org.
Bibliography
Marcano, Tony. "Famed Riveter in War Effort, Rose Monroe Dies at 77."
New York Times, June 3, 1997.
Pruitt, Sarah. "Fighting to Save Rosie the Riveter's Factory." History.com, July 11, 2013. Updated August 30, 2018.
Special Thanks to Julie Osborne of the Yankee Air Museum and Allison Beatty of the MotorCities Speakers Bureau for their contributions to this article.