By Robert Tate, Automotive Historian and Researcher
Images from Various Sources
Published 4.10.2019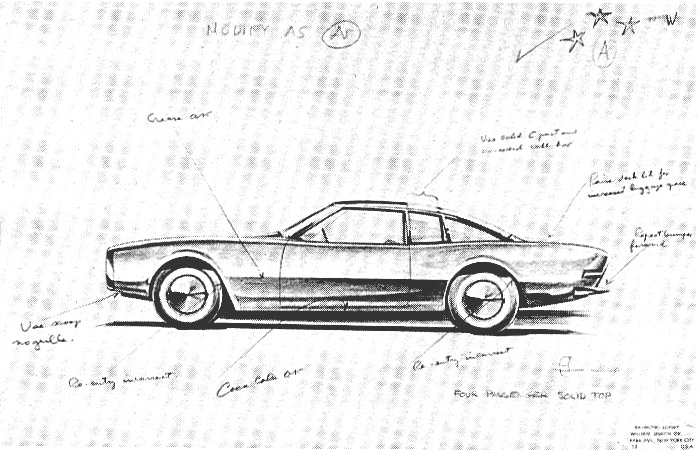 Studebaker design sketch by Tom Kellogg (Studebakerinfo.org)
One of the most influential automotive designers was Raymond Loewy of Studebaker, and one of the most talented individuals on his design team was Tom Kellogg (March 31,1932 - August 19,2003). This is a brief history of the Studebaker Avanti and Tom Kellogg, who helped design the Avanti models during the early 1960s.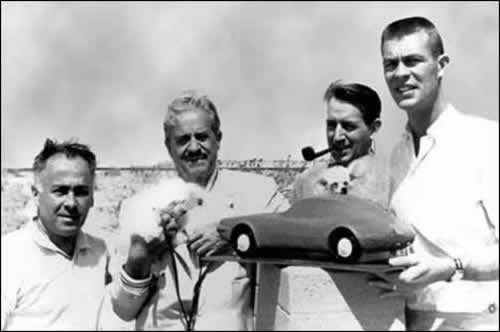 Studebaker design team in 1961 with Tom Kellogg holding clay model with Bob Andrews, Raymond Loewy and John Ebstein (TheAvanti.com)
Kellogg had grown up on a farm in Illinois. At age 15, he learned to drive a Studebaker sedan. Kellogg graduated from Art Center College of Design in Pasadena in 1955. Loewy had always admired Kellogg's design work when he would visit the college. In 1961, Loewy approached Kellogg and asked the question, "Would you be interested in designing a new sports car?" Kellogg became very happy with this idea because it offered a chance for him to work with some other very talented designers like Bob Andrews and John Ebstein, who were also part of Loewy's studio design team on the Avanti project.
Two Studebaker vehicles with Raymond Loewy standing with Sherwood Egbert (Curbside Classic)
Loewy was trying to develop a new sports coupe and trying to change Studebaker's image in the auto industry. The Studebaker-Packard Corporation had hired Loewy for the Avanti project, and Sherwood Egbert became the company's new president in 1961. Dan Jedlicka from Road Test and Classic Cars said, "The Loewy group gathered in Palm Springs on March 19, 1961. They rapidly developed a clay scale model of the Avanti, which Loewy rushed to Studebaker headquarters. Egbert wasn't a 'car guy' but knew a winner when he saw one. He was delighted with the car, and the Studebaker board approved its construction just five weeks after Loewy's team began to work on it. No major American automaker had ever done a car so quickly."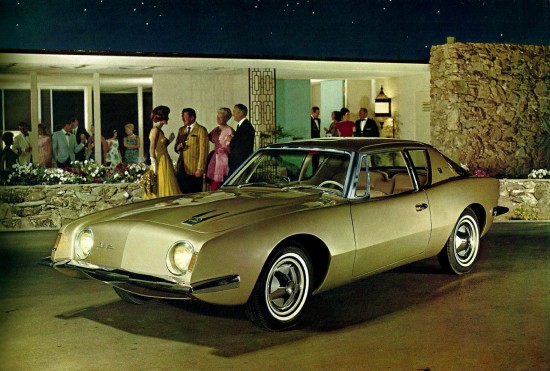 Studebaker Avanti in gold advertising image (Collector Car Market)
The Avanti project was supposed to save the Studebaker Corporation from financial collapse but could not. Despite the new designs of the Studebaker models, sales unfortunately plunged in 1963. Model year output fell short of 70,000 units. Some automotive historians have said that production problems occurred, and most customers did not want to wait any longer for the models to be manufactured. Customers who had advance orders had given up on the Avanti as well and later decided to purchase Chevy Corvettes or Ford Mustangs when they were introduced in April 1964.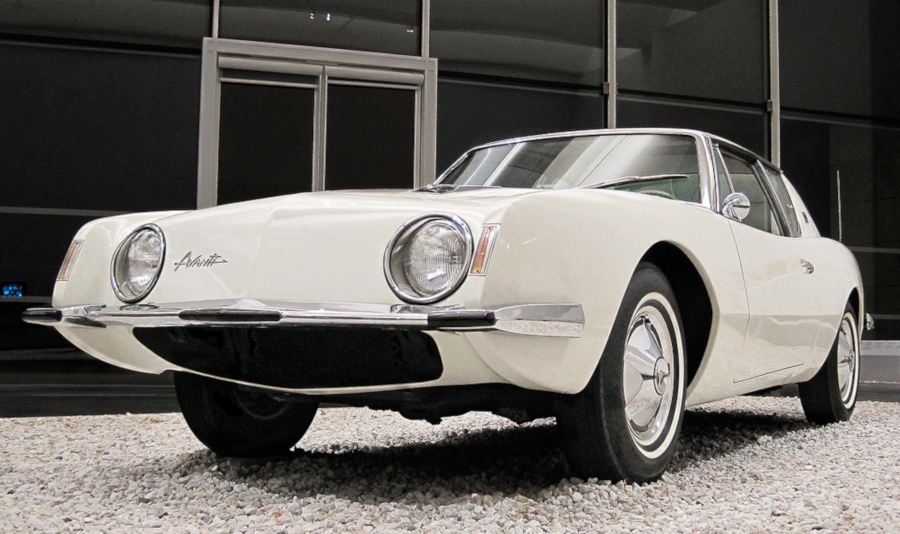 Studebaker Avanti in white advertising image (TheAvanti.com)
The Studebaker Avanti was only manufactured for two years: 1963 and 1964. 3,834 units were manufactured in 1963 and 809 units in 1964. The models were made of fiberglass because of cost and time on a Studebaker Lark frame, which was shortened and highly modified.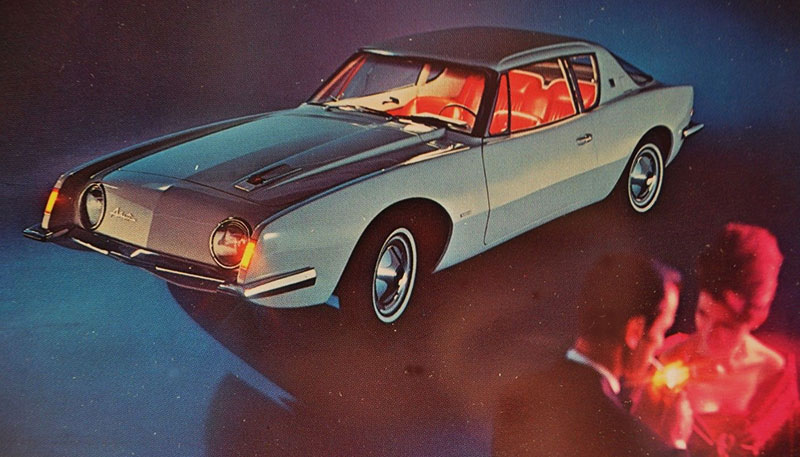 Studebaker advertising image (TheAvanti.com)
Some consumers enjoyed and admired the styling of the Studebaker Avanti models, but others did not. The Avanti was later revived with a Corvette engine during the 1980s. Today, the Studebaker Avanti models are in demand by certain collectors.
Bibliography
Hall, Asa E., & Langworth, Richard M. "The Studebaker Century: A National Heritage." 1983.
Foster, Patrick. "Studebaker: The Complete History." 2008.
Personality Profile. "Tom Kellogg: Always Going Forward." Collectible Automobile, February 1998.
Jedlicka, Dan. "Road Test and Classic Cars."