By Robert Tate, Automotive Historian and Researcher
Images Courtesy of the National Automotive History Collection
Published 4.17.2019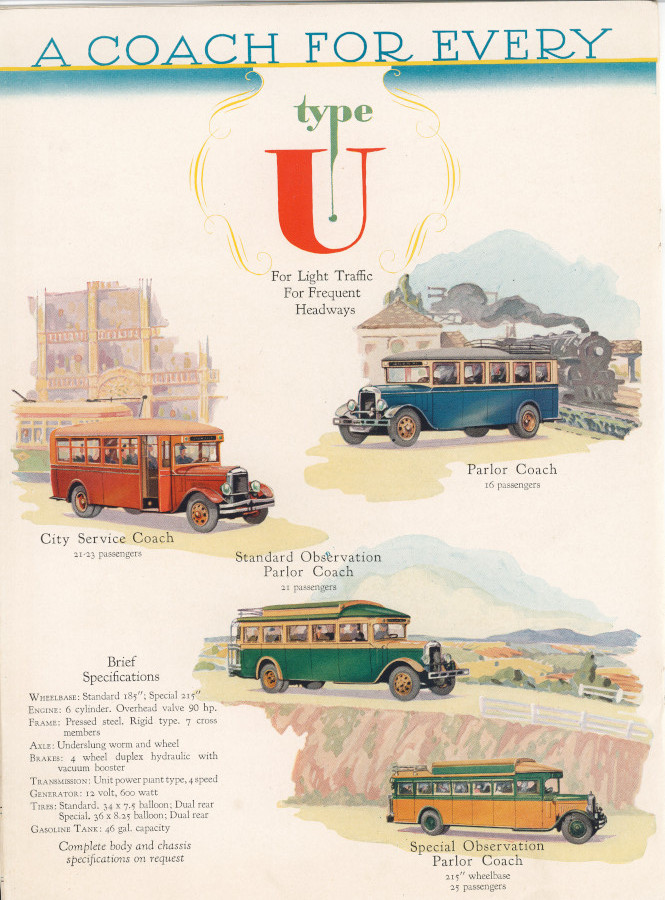 1930 Yellow Coach Type U (National Automotive History Collection)
When you look back at American transportation during the early days, the Yellow Coach Company played a major role in our transportation needs. It was called the "Yellow Truck & Coach Manufacturing Company" and based in Chicago, Illinois. It was started by John D. Hertz as a subsidiary of his yellow cab company. In 1925, General Motors purchased a major stake in the company, and in 1943, GM acquired it completely and merged it with their truck division to form the GM Truck & Coach Division.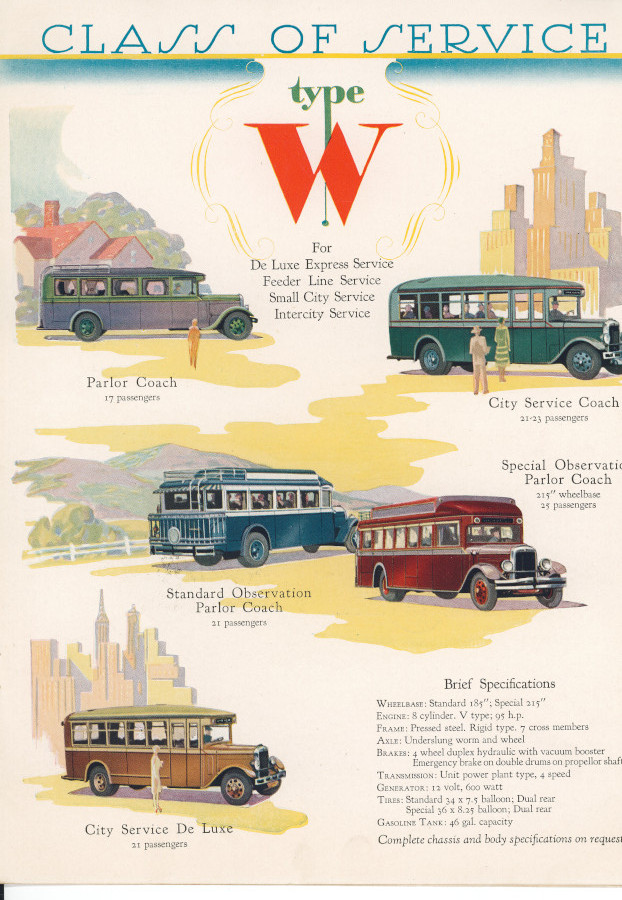 1930 Yellow Coach Type W (National Automotive History Collection)
Yellow Coaches were available in four standard types of chassis and seven standard types of bodies. In 1935, more Yellow Coaches were sold than in any other year in the company's history. New York City Omnibus started its great program for motorization of Manhattan in 1935, purchasing 696 Yellow Coaches. In 1935, Greyhound's progressive management team had spent $3.5 million on its modernization program, adding 276 more Yellow Coaches to its fleet as more consumers traveled across America.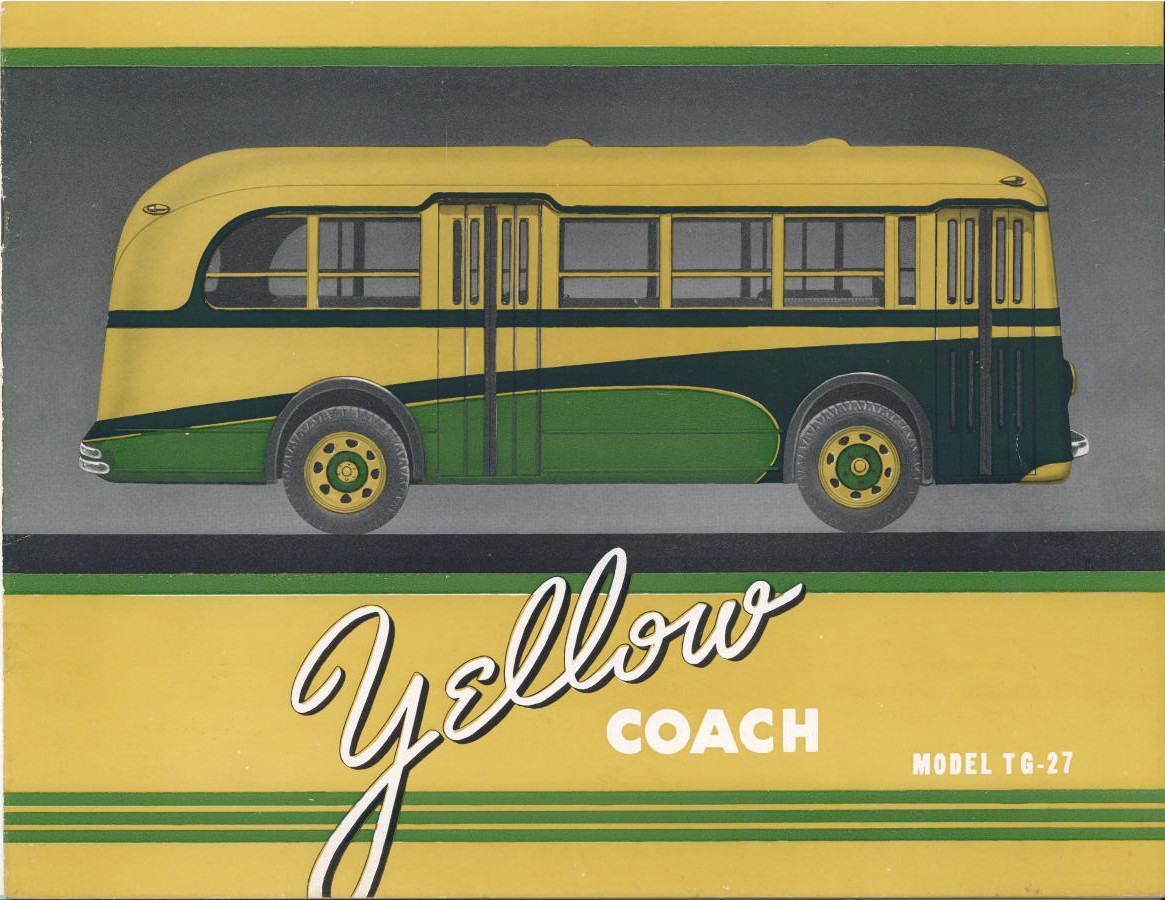 Yellow Coach Model TG 27 (National Automotive Heritage Collection)
Yellow's advertising slogan in the beginning was "A Coach for Every Class of Service." The coaches were made of a combination of steel and aluminum forming structural parts. The coaches could carry up to 30 passengers offering 10 double seats with six on the left side and four on the right for seating comfort. During the early days, the newly designed ventilation and heating systems provided the utmost passenger comfort under all conditions when traveling. The Yellow Coaches also offered destination signs along with built-in sign racks and a sign box door readily accessible for passengers when traveling. All major accessories such as the generator, fan and air compressor were mounted on the engine in such a manner that they were easily accessible for inspection or removal through large doors in body panels. All controls were conveniently arranged to provide a maximum amount of visibility and safety for the driver. Finally, Yellow Coaches offered wide and comfortable seats with a padded arm rest, upholstered in attractive long-wearing mohair.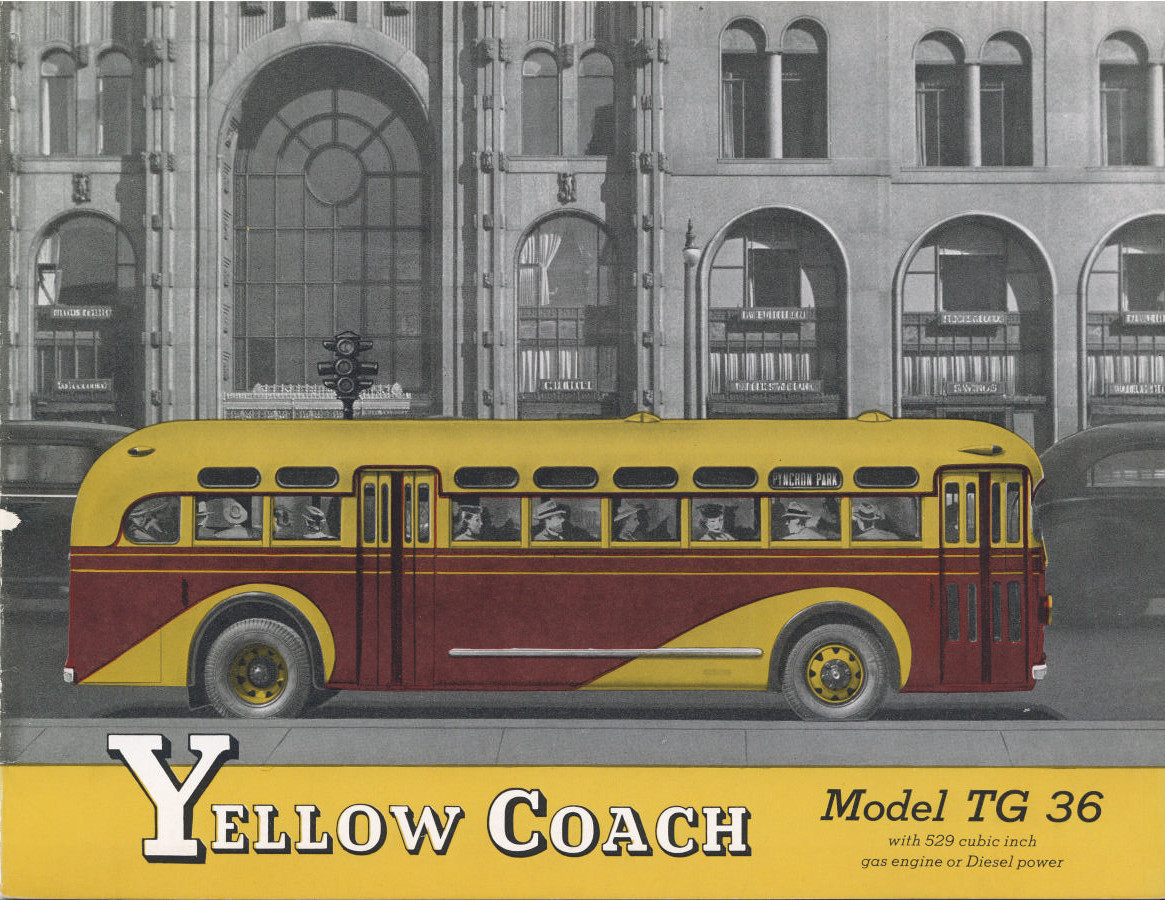 1940s Yellow Coach Model TG 36 (National Automotive History Collection)
One of the largest manufacturing facilities in the world was the Yellow Coach plant in Pontiac, Michigan. The General Motors truck company plant was rated as one of the most modern and efficient production lines for commercial transportation vehicles in the world. GM spent $8 million for the construction of this modern facility, which their factory workers enjoyed and appreciated. However, it was the engineering, research, and testing that played an essential part in the production of the Yellow Coach.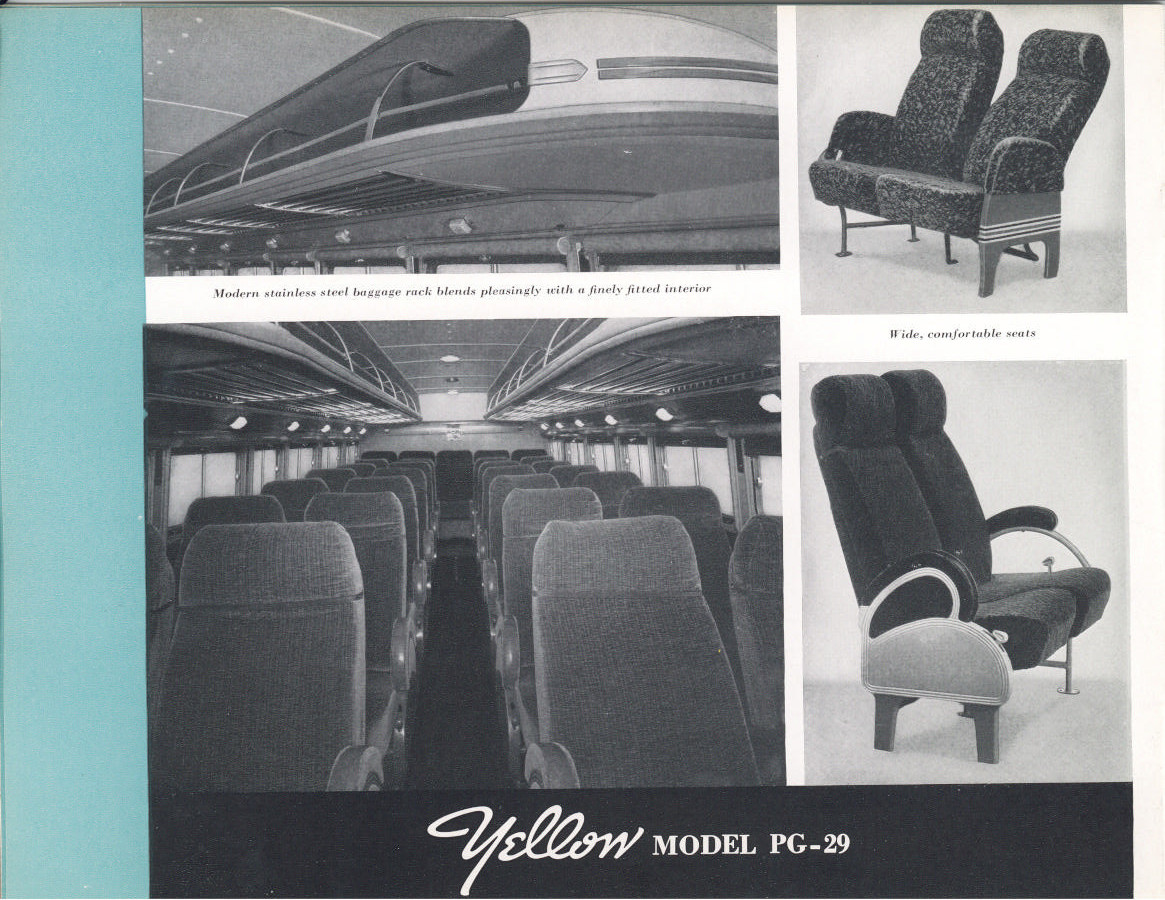 1940s Yellow Coach Interior Model PG 29 (National Automotive Heritage Collection)
Because Yellow Coaches were so popular, the Greyhound Bus Company decided to do business with them. In 1939, GM designed and manufactured a bus called "Silversides" which was an exclusive model for Greyhound. The design was introduced earlier at the 1939 New York World's Fair, where many consumers enjoyed and admired its styling. Historians have said that the replacement of trolleys by buses in the 1930s was a gradual evolution attributed to many factors -- the most visible being the mobility and versatility of the bus as opposed to the rigidity of the "trolley system." For many years, Greyhound has been the largest operator of the Yellow Type 250 coaches.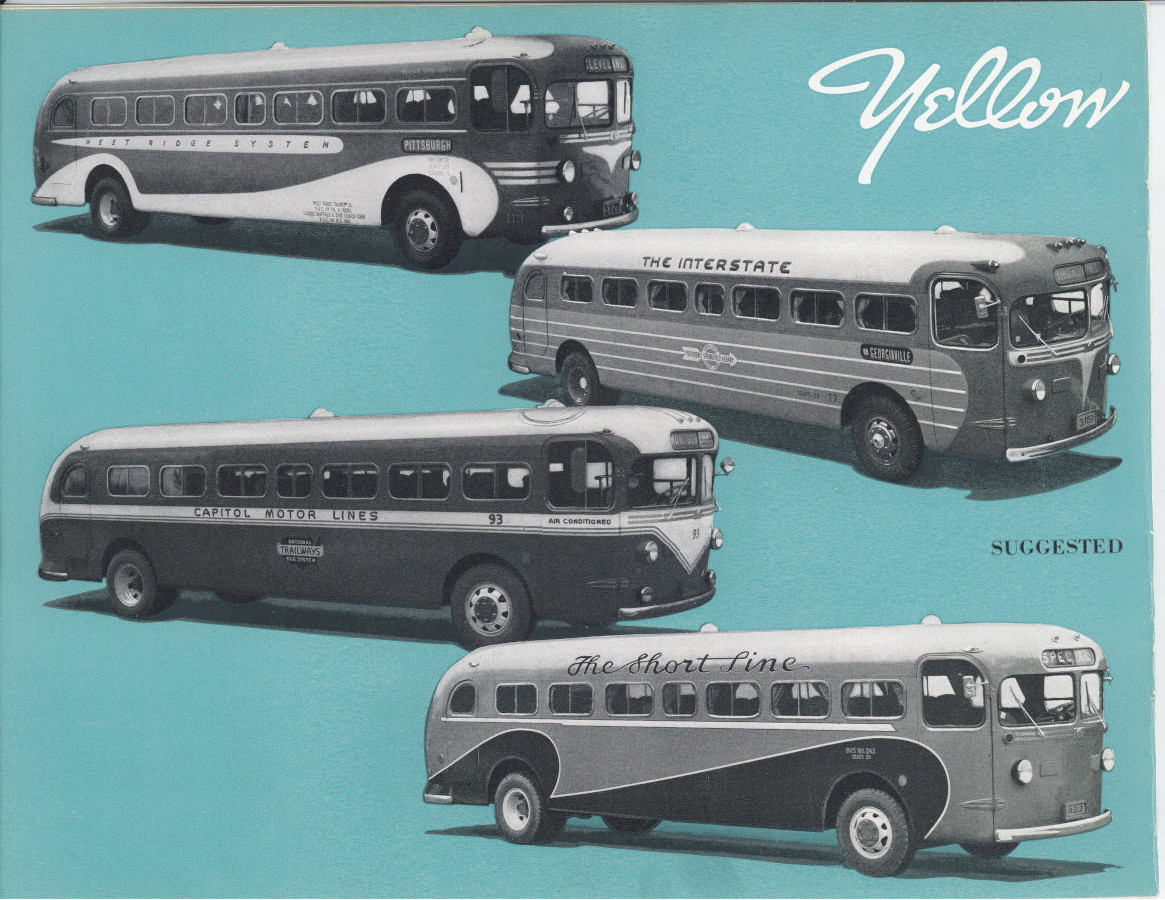 1940s Yellow Coach Model PG 29 (National Automotive History Collection)
In conclusion, Greyhound's vast national system provided every conceivable service condition for Yellow Coaches that have inspired great memories for many generations.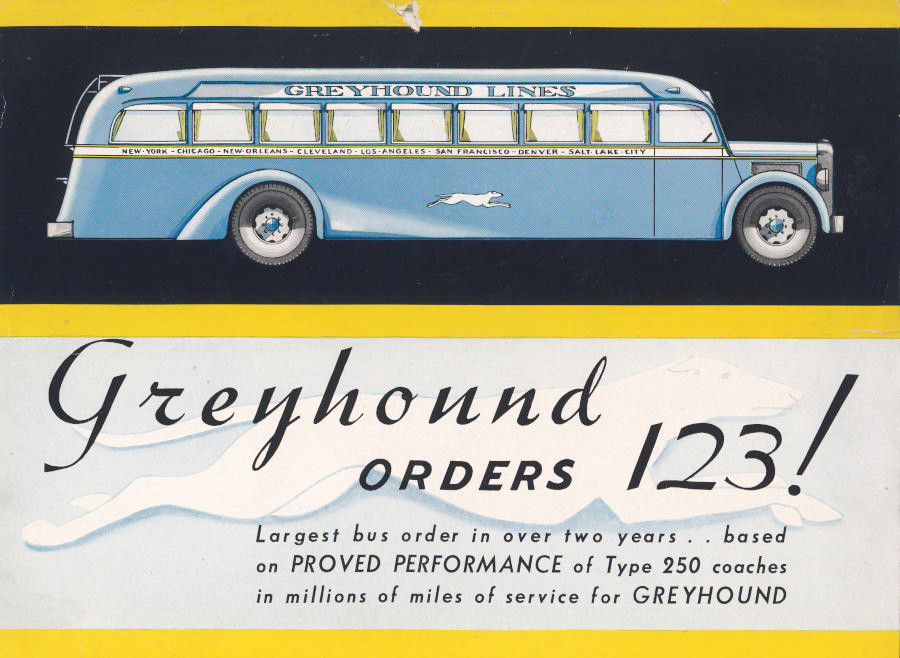 1933 Greyhound Parlor Coach Type 250 (National Automotive Heritage Collection)
Bibliography
General Motors Photographic. "GM: The First 75 Years of Transportation Products." 1983.
Yellow Coach Specifications 30 passenger transit type coach, January 1, 1935.